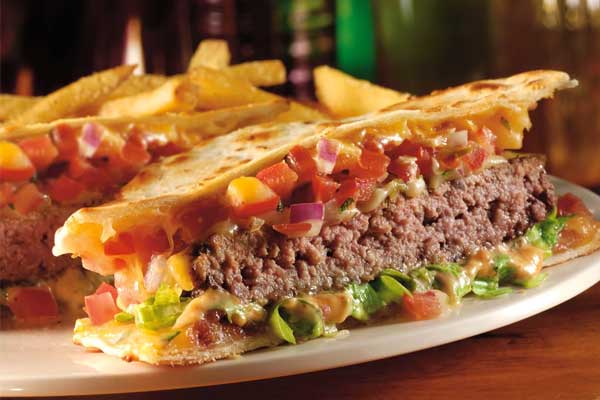 Applebee's International, Inc. or popularly known as Applebee's is a restaurant chain based and started in the United States of America. With its huge demand worldwide, Applebee's have opened more than 2,000 franchises in 2011 mainly in the US and in 16 other countries.

Applebee's is based specifically in Kansas City, Missouri and Lenexa, Kansas. The famous restaurant offers a wide variety of food choices including American favorites like chicken, pasta, salads, shrimp, and riblets, the main signature dish of the restaurant.
Related Other Restaurant Menu and Reviews Panda Express Menu
They also have a bar area which serves the customers alcoholic drinks.
IHOP, or currently known as DineEquity, which is another restaurant chain in the US have announced in 2007 the completion of their purchase of the whole Applebee's franchise.
They offer the following categories of food menu – Appetizers, Trios, Steaks and Ribs, Entrees, Burgers, Chicken dishes, Pasta and Seafood, Salads, Sandwiches, Desserts, and Beverages,
Their appetizers include the Appetizer Sampler, Chicken Quesadilla Grande, Grilled Chicken Wonton Tacos, Classic Wings, Boneless Wings, Green Bean Crispers, Sweet Potato Fries & Dips, Brew Pub Pretzels & Beer Cheese Dip, Mozzarella Sticks, Crunchy Onion Rings, and Cheeseburger Sliders.
Their trios include Brew Pub Pretzels & Beer Cheese Dip, Spinach & Artichoke Dip, Classic Wings, Boneless Wings, Grilled Chicken Wonton Tacos, Steak Quesadilla Towers, Cheeseburger Sliders, and Mozzarella Sticks.
Their ribs and steaks include only two – the 9 oz. House Sirloin and the Shrimp 'N Parmesan Sirloin. Moreover, their Entrees include Bourbon Street Chicken & Shrimp, Bourbon Street Steak , and Sizzling Double Barrel Whisky Sirloins.
Their burgers are also top-selling and they include The American Standard, Triple Bacon, Mushroom Swiss, and the Sweet Asian Pineapple. Their chicken dishes include Chicken Tenders Platter, Chicken Tenders Platter, and the Fiesta Lime Chicken.
Their pasta and seafood are also crowd-favorite. Available choices are Shrimp Scampi Linguine, Three-Cheese Chicken Penne, Double Crunch Shrimp, Fish & Chips, and the famous 4-Cheese Mac & Cheese With Honey Pepper Chicken Tenders.
To clean up the palette, Applebee's also offer the following desserts – Blue Ribbon Brownie, Dessert Shooters, Triple Chocolate Meltdown, and Salted Caramel Pretzel Bites. Their drinks include flavored Lemonades and Iced Teas, Decadent Shakes, and Fountain.
Last but definitely not the least, they also have salads and sandwiches available on their menu. They serve the following – Fiesta Chicken Chopped Salad, Grilled Chicken Caesar Salad, Oriental Chicken Salad, Artisan Grilled Chicken Ciabatta, Classic Turkey Breast, Chicken Fajita Rollup, American BLT, and the Clubhouse Grille.
Website of Applebee's restaurant