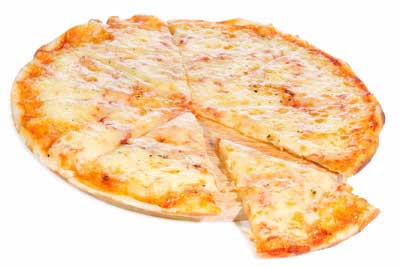 Pizza Hut is one of the best pizza places not only in America but the whole world. This pizza chain has become a household name because of the delicious food they serve at the most affordable prices. Of course, the best thing about this restaurant is the pizza they serve, so that's what I'll be reviewing in this short article.
Related Other Restaurant Menu and Reviews Introducing The Cheesecake Factory Menu!
Basically, this restaurant has seven specialty pizzas: (1) Supreme, (2) Chicken Supreme, (3) Super Supreme, (4) Pepperoni Lover's, (5) Meat Lover's, (6) Veggie Lover's and (7) Cheese Lover's Plus. As you can see there is a pizza for you whether you're a meat eater or a vegetarian, or both! The medium sized ones are priced at US$13.29 while the large sized ones are priced at US$16.29. Pretty affordable menu prices if you ask me.
I have tried all these pizzas in the past. Among them my two favorites are the Super Supreme and the Cheese Lover's Plus. What I like most about the first pizza is that it has so many different kinds of yummy toppings that blend together and give the pizza this mouthwatering taste. On the other hand, I like the second pizza because I love anything with cheese.
See How Easily You Can Choose Your Pizza Crust
Another thing I like about Pizza Hut is how they allow you to choose what kind of crust to have in your pizza. Basically, you have four choices: the (1) Pan Pizza, (2) Stuffed Crust Pizza, and (3) Thin n' Crispy Pizza and (4) Hand-tossed Pizza. The first and the fourth pizza crusts are the usual ones being used by major pizza chains all over the world.
Among the crusts, my favorite is the one of the Thin n' Crispy Pizza. Unlike some pizza chains that serve thin crust pizzas that easily break or that are too soggy and hard to chew, Pizza Hut has very strong yet crunchy thin crust pizzas. On the other hand, I don't like the Stuffed Crust Pizzas very much because it's too filling for me, though it seems to be the favorite of most people.
If you are looking to eat good pizza whether in a restaurant or at home, Pizza Hut should be one of the pizza chains at the top of your list. You will also be glad to know that the Pizza Hut menu contains more than just great pizza. They have good pastas, desserts and so much more!
Visit Related Topic
Website of Pizza Hut restaurant