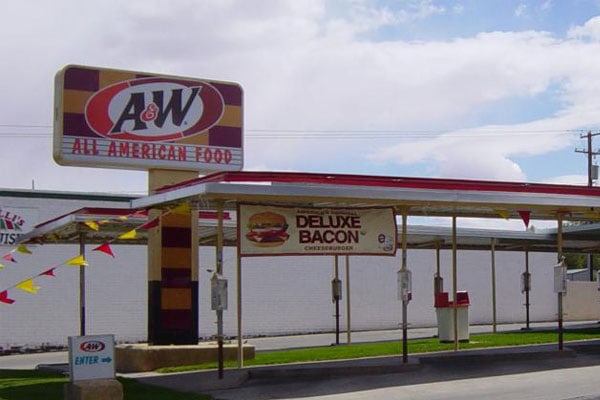 A&W Restaurants, Inc. is a group of fast-food restaurants famous for their beverages, particularly their draft root beer and their root beer float. It all started when founder Roy W. Allen opened a root beer stand in Lodi, California in 1919. In 1923, Allen and one of his employees Frank Wright opened the first ever A&W restaurant in Sacramento, California.

The letters in the restaurant's name came from the initials of the two founders. A&W then became a famous go-to place of Americans for frosty mugs – a technique where mugs are kept in a freezer and will then be filled with cold root beer and served right away to the customer.
Franchising began in 1925 and as of today, there are already 16 countries with A&W restaurants. Aside from their famous drinks, they also serve hamburgers, fries, and hotdogs.
Related Other Restaurant Menu and Reviews Baskin-Robbins Menu
Aside from their special root beer, some specials on their menu include the Papa Burger, a 1/3 pound burger with their signature A&W Papa Sauce. They also offer Original Bacon Double Cheeseburger, Original Bacon Cheeseburger, the regular cheeseburger, hamburger, hand-breaded chicken tenders, chicken strips, and their grilled chicken sandwich.
For desserts, A&W offers a bunch of ice-cream based floats and drinks. They offer the famous float, Freeze which is a root beer float blended with a vanilla soft serve, Polar Swirls, Shakes, Sundaes, and their signature Soft Serve.
They also offer hotdog and corndogs including the Coney Dog and the Coney Cheese Dog. Corn dog nuggets are also a top favorite among kids visiting their restaurant.
A&W is open from 10AM to 10PM, seven days a week.
Website of A&W Restaurant