Craving for some of the best Mexican cuisine? Or perhaps you just need to fix that burrito crave, without worrying about gaining some extra calories? Well, look no further. Baja Fresh Mexican Grill just may have what you're looking for!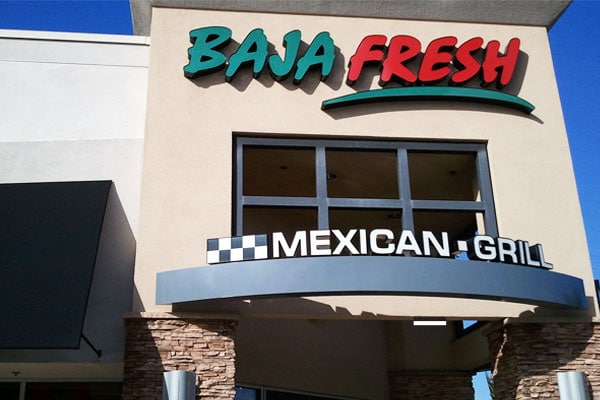 Image Source: By Jim G from Silicon Vallsey, CA, USA – 2010-12-29 12.33.30, Baja Fresh, San Carlos, CA, CC BY 2.0, https://commons.wikimedia.org/w/index.php?curid=25377869
Find out why this Tex-Mex restaurant's products are worth every dollar! Considering that fast food giant, Wendy's International, bought this restaurant line, shows just how impressive Baja Fresh is! And we are definitely more than happy putting the spotlight on this amazing restaurant chain. So, before heading down over for some impressive Tex-Mex delights, check out first what Baja Fresh has in store for you with our review highlights below:
Know More About the Baja Fresh Restaurant History
Lets find out more about the brief history of Baja Fresh, for us to get an idea on what makes this restaurant such a hip and wonderful place to eat at. Founded last 1990 in California by the Magglos couple, Linda and Jim, Baja Fresh's simple yet delectable food selection made the group grow through the following years.
As such, with expansion at a high, the couple decided to partner with experts in the industry, Pete Siracusa and Greg Dollarhyde, to bring the brand to its maximum potential.
With the Magglos as president and Dollarhyde as Baja Fresh CEO, the Tex-Mex restaurant did make a great impact in the fast food casual dining scene. So much so, that Wendy's International actually took an interest and bought the brand!
By the year 2006, Wendy's International then decided to sell the brand (with at around 300 plus branches that time) to BF Acquisition Holdings. From then on, Baja Fresh continued to further expand, reaching out to more customers and creating even more gastronomical wonders for everyone to enjoy!
The Baja Fresh Market: Nutrition at its Finest
Baja Fresh Nutrition is always taken as high priority. In as so much to providing top quality products, Baja Fresh makes sure to emphasize its namesake of freshness by only cooking hand-made delights. With the combination of locally-sourced ingredients and opting for hand-made freshness than packaged products, customers are assured of only the best and yummiest Tex-Mex choices in this restaurant!
Baja Fresh Choice Selections
Finally, we're sharing some of the best meals that you should really try when visiting the nearest Baja Fresh branch. For Baja Fresh menu prices (as similar to our other restaurant or menu reviews), please check the branch you plan to eat at – prices may differ per location.
Related Other Restaurant Menu and Reviews Mooyah Menu
Additionally, we'd like to point out that because of Baja Fresh's emphasis on nutrition, each of the menu choices we're highlighting are truly high in flavor. After all, we only like the best for you and our other readers! And also, please do remember that Baja Fresh delivery is available. Just simply get in touch with the nearest or your preferred brand to check on your options.
Burrito Highlights
Probably one of the most memorable (and ordered) dishes in this amazing joint, your Baja Fresh experience wouldn't be complete without getting a burrito. And do take note, that for the selected burritos we're highlighting before, is that these dishes come in different varieties (such as white meat chicken, wild caught wahoo, shrimp, steak, and pork carnitas).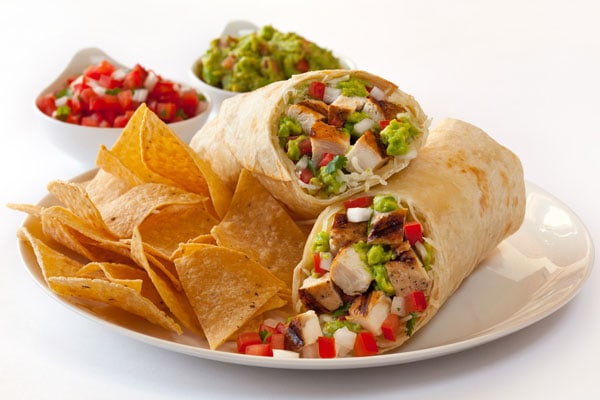 Image Source: bajafresh.com
---
Burrito Mexicano

Image Source: bajafresh.com
The best in Tex-Mex flavor can be found in the popular Baja Fresh Burrito Mexicano. Complete with tasty salsa, fresh veggies, and baja rice, this is one dish that we can assure you that you will ask for seconds.
More About Burrito Mexicano on bajafresh.com
---
Burrito Ultimo

Image Source: bajafresh.com
Known for its Salsa Baja, fresh veggies, and cheesy fillings, this is one ultimate burrito choice to consider.
More About Burrito Ultimo on bajafresh.com
---
Diablo Burrito
Up for something hot and tasty? This burrito comes with a spicy and tasty cilantro sauce that will treat those brave enough to experience a yummy and exciting dish.
Nacho Burrito
Another spicy choice, this burrito combines the best in Mexican burritos and nachos for one amazing gastronomical experience.
Tacos & Taquitos Highlights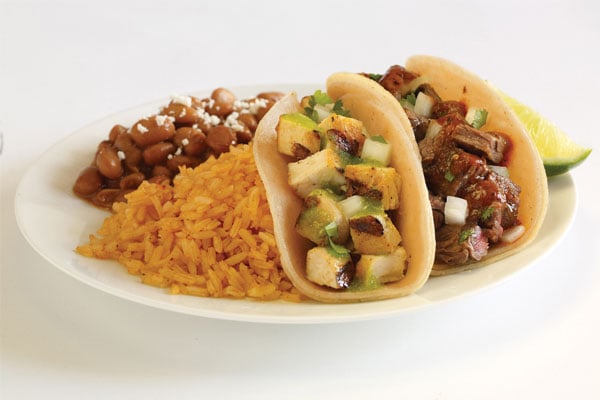 Image Source: bajafresh.com
Tackle the best Taco experience that Baja Fresh has to offer with the following menu suggestions.
---
Grilled Shrimp Taco

Image Source: bajafresh.com
Who knew that shrimp goes amazingly well with tacos! Yummy pico de gallo and fresh veggies and salsa make this choice a memorable dish.
More About Grilled Shrimp Taco on bajafresh.com
---
Grilled Soft Taco (Chicken/Steak or Carnitas)

Image Source: bajafresh.com
Handmade flour tortillas and your choice of filling – a satisfying and flavorful dish, indeed!
More About Grilled Soft Taco (Chicken/Steak or Carnitas) on bajafresh.com
---
Original Baja Taco

Image Source: bajafresh.com
Nothing beats the original with this taco choice. Best paired with yummy salsa, fresh veggies, and cilantro spices.
More About Original Baja Taco on bajafresh.com
---
Fire-grilled Chicken Taquitos

Image Source: bajafresh.com
Crispy chicken taquitos grilled just right. Comes with wonderful sides of cheese, sour cream, beans, rice, and guacamole.
More About Fire-grilled Chicken Taquitos on bajafresh.com
Salads Highlights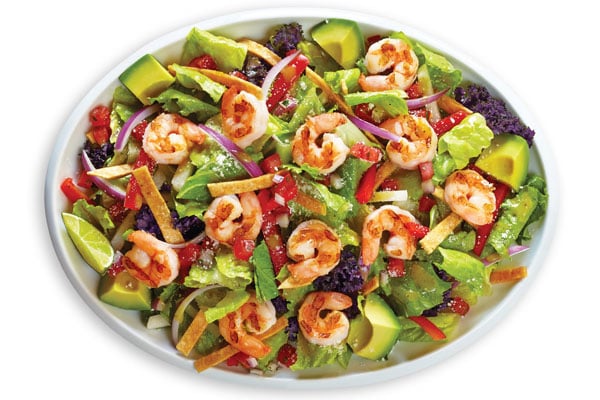 Image Source: bajafresh.com
Going for a greener choice? Worry not, Baja Fresh salads are wonderful and delicious creations.
---
Baja BBQ Chicken Salad

Image Source: bajafresh.com
Now this is one amazing and very tasty salad. Comes with the freshest vegetables (such as kale, bell pepper, tomatoes, among others) and mixed with tortilla strips, roasted corn, and black beans – just perfect when matched with the wonderful chicken that only Baja Fresh can make!
More About Baja BBQ Chicken Salad on bajafresh.com
---
Grilled Shrimp Chile Lime Salad

Image Source: bajafresh.com
For an even lighter take on the ingredients above, go for this choice. Tossed with wonderful chile lime dressing, this salad has a perfect balance of excitement and freshness.
More About Grilled Shrimp Chile Lime Salad on bajafresh.com
---
Tostada

Image Source: bajafresh.com
A wonderful salad creation, indeed! A crispy tortilla shell holds amazing Baja Fresh greens, with a generous serving of sour cream and fresh pico de gallo for a wonderful and green surprise.
More About Tostada on bajafresh.com
Sides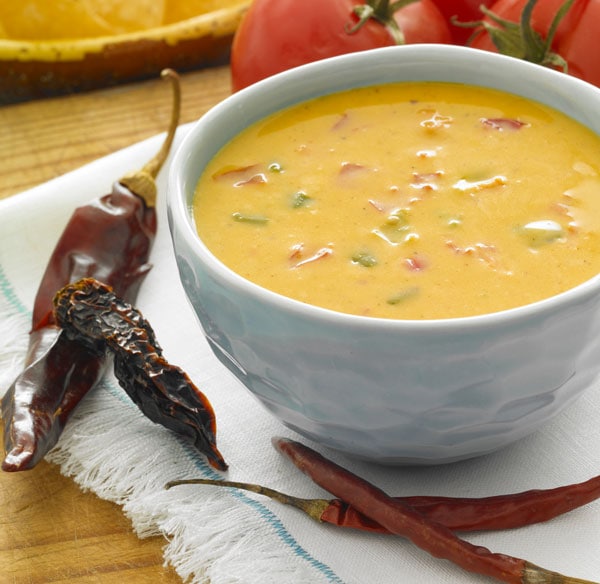 Image Source: bajafresh.com
And, of course, more tasty treats are available in your nearest Baja Fresh branch! Remember that kids don't lose out in this restaurant – Baja Fresh has specially created dishes for children, just so they can have a wide smile when eating in this place.
Favorites
Baja Bowl

Image Source: bajafresh.com
---
Quesadilla

Image Source: bajafresh.com
Some Baja Fresh Locations
Ever asked "where's the Baja Fresh near me?" With more than 160 restaurants in the country, you can be sure that there's one nearby for you to satisfy your Tex-Mex cravings. Also, Baja Fresh has made its presence known in the international market. Dubai and Singapore have branches to serve lucky customers outside the country!
Get your Tex-Mex fix at Baja Fresh today. Enjoy your meal!
Here is the Complete List of All Baja Fresh' Menus Prices:
| | |
| --- | --- |
| Beverages | |
| Fountain Drink Small | $1.99 |
| Fountain Drink Large | $2.49 |
| Premium Bottled Beverage | $1.99 |
| Chips and Salsa | |
| Chips and Salsa | $3.79 |
| Guacamole (8oz) and Chips | $5.49 |
| Pronto Guacamole (3oz) and Chips | $1.99 |
| Queso (8 oz) and Chips | $4.99 |
| Pronto Queso (3oz) | $1.99 |
| Rice and Beans Plate | $2.99 |
| Chicken Tortilla Soup | $3.99 |
| Churros | $0.99 |
| Side Salad | $3.79 |
| Salads | |
| Baja BBQ Chicken | $8.99 |
| Grilled Shrimp Chili Lime Salad | $9.99 |
| Tostada | $7.99 - $9,29 |
| Baja Ensalada | $7.99 - $9,29 |
| Kid's Menu | |
| Kids' Chicken Taquitos | $4.99 |
| Kids' Bean and Cheese Burrito | $4.99 - $8.49 |
| Kids' Platter | $5.29 - $6.49 |
| Kids' Quesadilla | $4.99 - $6.99 |
| Favorites | |
| Fajitas | $10.99 - $11.99 |
| Nachos | $7.99 |
| Quesadillas | $6.99 - $9.29 |
| Baja Bowls | $7.29 - $9.29 |
| Tacos | |
| Grilled Soft Tacos Ala Carte | $4.99 - $4.29 |
| Grilled Soft Tacos Combo | $8.99 - $9.49 |
| Chicken Taquitos | $7.79 |
| Crispy Wahoo Taco Ala Carte | $3.99 |
| Crispy Wahoo Taco Combo | $9.29 |
| Grilled Seafood Tacos Ala Carte | $3.99 |
| Grilled Seafood Tacos Combo | $9.29 |
| Baja Taco Ala Carte | $3.19 - $3.99 |
| Baja Taco Combo | $7.49 - $9.29 |
| Americano Taco Ala Carte | $3.19 - $3.99 |
| Americano Taco Combo | $7.49 - $9.29 |
| Burritos | |
| Roasted Veggies Burrito | $7.29 |
| Diablo Burrito | $7.29 - $9.29 |
| Ultimo Burrito | $7.29 - $9.29 |
| Mexicano Burrito | $7.29 - $9.29 |
| Baja Burrito | $7.29 - $9.39 |
Other Baja Fresh Restaurant Resources
Baja Fresh History on Wiki
Baja Fresh Official Menu
Baja Fresh on IG
Baja Fresh on Twitter
Baja Fresh on Facebook