Sometimes, the best food comes on the go. We often tend to not notice how great fast food actually is, often sidelining meals from these joints as unhealthy or plainly crass. But we are here to change your notion on food from these places. In fact, not only meals from fast food places can be gastronomical wonders – they can be nutritious and bring some much needed joy in people's lives!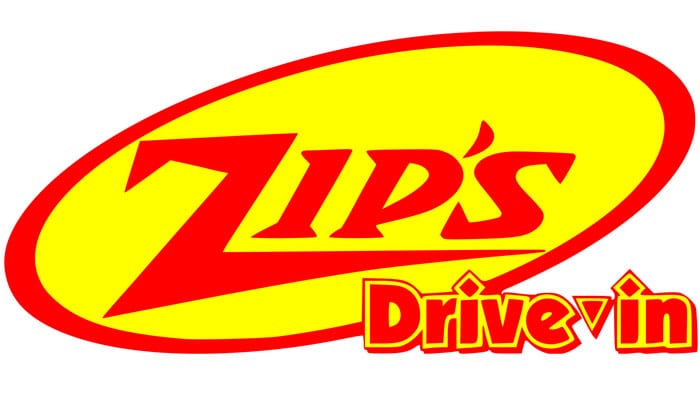 Image source: wikipedia.org
But, for the case of Zip's, we'd like to focus on the greatness of drive-in restaurants. Yes, they still exist, and still provide hearty meals for everyone to enjoy!
Zips Drive In Locations and Brief Overview on the Brand's Story
Similar to other restaurants that cater to providing yummy meals for their market, Zip's constant push to provide only the best food for its customers makes it a standout place to eat.
But what does make it differ from other establishments is its unique experience that it provides, with a balance of genuinely delicious treats and an overwhelming customer-centric service.
In fact, when it was first founded way back in 1953, Zip's was originally catered to serve a specific group of individuals. Based in Kennewick, Washington, the restaurant was actually created by Robert Zuber (who had the nickname, Zip) to provide healthy and yummy food for scientists and other employees working in the nearby nuclear companies in the area.
Mainly because of the specific market (and with the plan to provide for these hard-working individuals), Zip's was able to create its wonderful menu ,that even today, is a winner for those lucky enough to visit the said establishments.
Another appealing facet that Zip's has is its drive-in model. A hit during its age, these establishments dwindled down when more fast food restaurants popped up. But because of Zip's new owner, Harrold Fettig's (who was originally a manager of the restaurant before buying the brand from Zuber) decision to open up new branches and expand in the Northwest region of the country.
Related Other Restaurant Menu and Reviews Claim Jumper Menu
And when it comes to expansion, Zip's definitely made a mark on its chosen territories. With branches spread all over at 8 counties, the drive-in joint definitely made an impact when it comes to serving great meals. Currently, here are the branches as listed on its official site:
Spokane Area or Territory
NW Blvd & Monroe
5 Mile Shopping Ctr
Trent & Fancher
Lincoln & 3rd
Broadway & I-90
13621 E. Trent
10125 N Division
1320 N Division
Regal & 29th
Lee & Sprague
725 E Francis
11222 E Sprague Ave
3212 N Market St
3204 N Monroe
15808 E Sprague Ave
WAS Area or Territory
9-Mile Falls
Airway Heights
Cheney
Deer Park
Mead
Chewelah
Colville
Colfax
Tri-Cities
1756 Fowler
400 E Columbia Dr.
Ritzville
Idaho Area or Territory
Hayden
Post Falls (1645 E Seltice Way)
Post Falls (3927 W Riverbend Ave)
Rathdrum
Sandpoint
Bonners Ferry
Plummer
Saint Maries
Moscow
Lewiston
Boise
Zip's Drive In Nutrition Information
Zip's uses only real and natural ingredients for its dishes. As such, only healthy fares are available from this place. Additionally, for more information, do please reach out on your chosen branch to know more about specific nutritional details that you would want to know about.
Zip's Drive In Menu
Here we go! The main highlight of our article! We will be listing down some of the best Zip's dishes that we truly think deserve to be tasted by more people. We truly hope that after reading these options that you and our other readers would zip on by to the nearest branch to enjoy some tasty meals! Without further ado, here are some choice options to try out from their menu!
Sandwiches
---
The Big Zipper


Image Source: zipsdrivein.com
A heavy and hearty meal is in your hands (if you can actually grasp this beast of a sandwich!)! This specialty sandwich from Zip's is loaded with three different kinds of meat, 2 kinds of cheese, and a whole lot of love!
---
Big Buster


Image Source: zipsdrivein.com
Enjoy the best of both worlds with this sandwich! The Buster has bacon and ham combined with other Zip's sandwich essentials for that outstanding gastronomic explosion!
---
The Bacon Double Cheese

Image Source: zipsdrivein.com
Bacon lovers are in for a delight with this option. This sandwich has two meat layers combined with large servings of bacon!
---
The Boss


Image Source: zipsdrivein.com
Experience the best in burgers with this sandwich. With three meat layers, this is one fine example of a sandwich done perfectly.
---
The Wrangler


Image Source: zipsdrivein.com
2 meat layers combined with bacon. Sounds like a recipe for excitement!
---
Maui Joe

Image Source: zipsdrivein.com
Who knew that pineapple goes well with meat? This is one yummy sandwich that you definitely want to taste!
---
Doggoner
Oh, wow. A hotdog done perfectly. This sandwich includes a meat layer to level up the taste explosion involved!
Specialties
---
Fish & Fries
Prepared fresh daily, this is a dish that will definitely make you smile.
---
Chicken & Fries
Zip's unique take on chicken is heaven-sent. Make sure to do try this out!
---
Shrimp & Fries
Wow, Zip's offers shrimp as well! This is one tasty treat that you really need to order when you visit the nearest branch!
---
Zip's Famous Crinkle Cut
Those awesome Zip's fries done in a crinkle cut manner – amazingly, these are addicting great!
---
Crunchy Beer Battered Onions
Goes well with probably any of the sandwiches offered by the restaurant!
---
Breakfast Burrito
Start the day right with this wonderful meal. Comes with a choice of different fillings!
Beverages & Desserts
---
Soft Drinks
Zip's offers a wide variety of soft drinks in different sizes (Lipton Ice Tea, Lemonade Tropicana, Pepsi, Diet Pepsi, Mug Root Beer, Sierra Mist, Mountain Dew)
---
Milkshakes
The best way to top off any Zip's meal is with a yummy milkshake. Choose from different flavors (Cherry, Butterscotch, Pineapple, Chocolate, Strawberry, Vanilla, Banana, Peanut Butter, Mixed Berry)!
Here is the Complete List of All Zip's Drive-in's Menus Prices:
Side Dishes

Coffee
$2.00
Hot Chocolate

$2.00
Milk

$2.00
Orange or Apple Juice

$2.50
Cinnamon Roll

$2.50
Kid's Meal

$7.00
Side Toast

$2.00
Side Gravy

$2.00
Home Fries

$3.75
Hashbrowns

$3.00
Side of Meat

$4.50
Side of 2 Eggs
$3.00
Side of 1 Egg
$1.50
Hashbrowns & Gravy

$5.00
Biscuits & Gravy
$5.75
Belgian Waffle

$4.50
Full Stack of French Toast (3)

$4.75
Short Stack of French Toast (2)
$4.00
Hot Cakes (3)

$4.75

Breakfast Meals

Oatmeal and Toast

$4.50
Oatmeal
$4.00
German Sausage, 2 Eggs, Hashbrowns and Toast

$10.25
Biscuits and Gravy with 2 Eggs

$8.25
Country Fried Steak, 2 Eggs, Hashbrowns and Toast

$12.00
Steak & Eggs, Hashbrowns and Toast

$11.75
Omelet with Hashbrowns and Toast

$10.75
Mini Breakfast
$8.50
2 Eggs, Corned Beef Hash and Toast

$9.50
2 Eggs, Hashbrowns and Toast
$8.50
Scrambled Eggs, Diced Ham, Hashbrowns and Toast

$9.25
Hot Cakes and 2 Eggs

$9.25
French Toast and 2 Eggs

$9.50
2 Eggs, Hashbrowns and Toast

$9.25

Breakfast Sandwiches

Bacon Sandwich

$4.50
Ham Sandwich

$4.50
Sausage Sandwich

$4.50
Breakfast Burrito

$6.50

Bag of Burgers

4 Bacon Double Cheese

$16.25
4 Busters

$15.25
4 Double Cheese

$13.25
4 Papa Joes

$11.75
4 Cheeseburgers

$8.75
4 Burgers

$7.75

Drinks & Desserts

Sundae
$3.49
Hurricane
$4.29
Dipped Ice Cream Cone

$0.25
Ice Cream Cone

$1.39 - $2.29
Milkshakes

$1.99 - $5.99
Energy Drinks

$2.85
Milk
$1.59
Hot Chocolate

$1.59
Minute Maid Orange or Apple Juice

$1.75
Hot Tea or Cider

$1.50
Gourmet Coffee
$1.75
Bottled Water

$1.50
Soft Drinks

$1.59 - $2.29

Sides

Sides
Extra Sauce

$0.35
Mozzarella Sticks

$5.29
Mushrooms
$2.99 - $6.99
Onion Rings
$2.99 - $5.99
Tater Tots

$1.99 - $4.99
Fries
$1.99 - $4.99

Specialties

Taco Salad

$6.99
Chef Salad

$6.99
Crispy Chicken Salad

$6.99
Caesar Salad

$5.99
Corn Dog

$1.59
Fishwich
$3.50
Shrimp & Fries

$6.99
Chicken & Fries

$6.99 - $8.99
Fish & Fries
$6.99 - $9.99

Sandwiches

Combo Any Sandwich

$3.09
Zip's Junior Meal

$6.50
Zip's Kids Meal

$5.50
BLT

$6.50
Fishwich
$3.50
Grilled Cheese Sandwich

$3.50
Turkey Club

$7.50
Turkey & Swiss

$6.50
Chicken Sandwich

$5.50
Grilled Hot Dog

$3.25
Doggoner
$3.75
The Boss
$8.50

Burgers

Combo Any Burger

$3.09
Garden Burger
$5.00
Big Zipper
$6.50
Wrangler
$6.00
Eagle Burger

$6.00
Belly Buster

$5.00
Bacon Burger

$4.75
Double Papa Joe

$4.50
Papa Joe

$3.50
Bacon Double Cheese

$4.75
Triple Cheese Burger

$5.50
Double Cheese Burger
$3.75
Cheese Burger

$2.50
Salad Burger Deluxe

$3.50
Zip to Happiness Today
Zip's is definitely the place to eat to not only enjoy a warm and satisfying meal. It's also a great place to reminisce the greatness of dine-in joints the country. Make sure to check out this restaurant today! And do let us know of your experience by sending us message. Enjoy your meal!
Other Zip's Drive-in Resources
Zip's Drive-in on Wikipedia
Zip's Drive-in Official Website/Menu