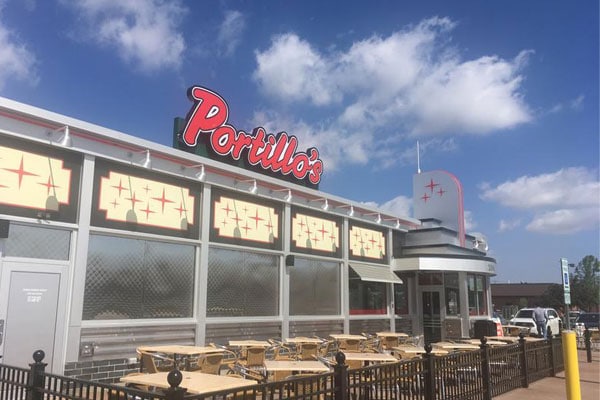 Image source: wikimedia.org
Yummy! We're all in for a treat today! In what may be considered as an American classic when it comes to gastronomical delights, Portillo's is a great restaurant to enjoy massive yet even healthy dishes. From exciting dine-in experiences to overly awesome takeout or delivery choices, this is one restaurant where you can be sure your taste buds are in for a surprise!
And when it comes to surprises, we are definitely excited writing and sharing more about what this massive food chain has in store for food aficionados everywhere. Let's find out more below on what one can expect from Portillo's!
An Overview on Portillo's Restaurant
Portillo's first started, surprisingly, as a simple hot dog stand in Illinois last 1963. "The Dog House," a humble food venture founded by Dick Portillo, opened on North Avenue in Villa Park. With an investment of $1,100, "The Dog House" expanded into one of the greatest food adventures in the country – talk about the power of great taste started by Mr. Portillo!
And through the years, the unique and wonderful taste that Portillo introduced in the market continued to evolve and reach out to more people. With an ever-expanding menu, the point of the matter is that quality is still retained on every dish. This is a great testament that Portillo's still stays strong today.
Some Hot Picks Found in the Portillo's Menu
And speaking of taste, we'd like to share some great food picks straight out of this amazing restaurant's menu below:
Beef & Sausage Sandwiches
Portillos Italian Beef Sandwich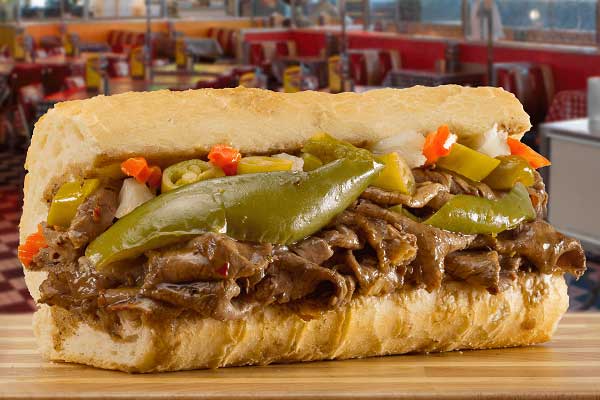 Image source: portillos.com
Possibly one of the most famous dishes that Portillo's has created, the Italian Beef Sandwich is mainly known for its exquisite taste and detail on creation. Slow-roasted to perfection, with a four-hour clock to maintain, this thin-sliced beef is complemented with freshly-baked Turano French bread. Additionally, the Portillos Italian Beef Sandwich can be served in many ways:
Standard – served with a splash of a secretly-spiced Portillo's gravy.
Dipped – the entire sandwich is dipped in the secretly-spiced Portillo's gravy.
Dry – served with very little gravy.
Take note, the gravy comes from the four-hour slow-roasted process of cooking the Italian beef. Coupled with the secret spices, this is definitely a dish worth your time!
Big Beef Sandwich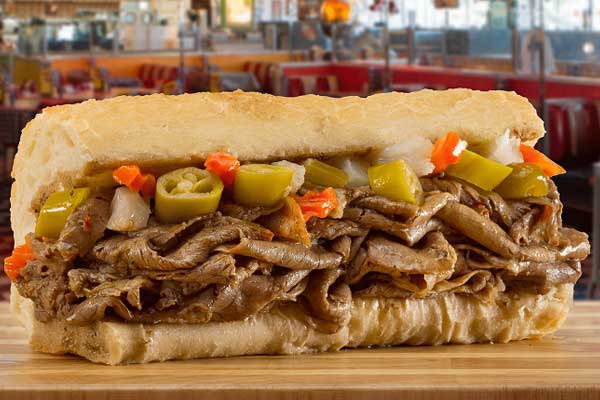 Image source: portillos.com
Combo Beef & Char-Grilled Italian Sausage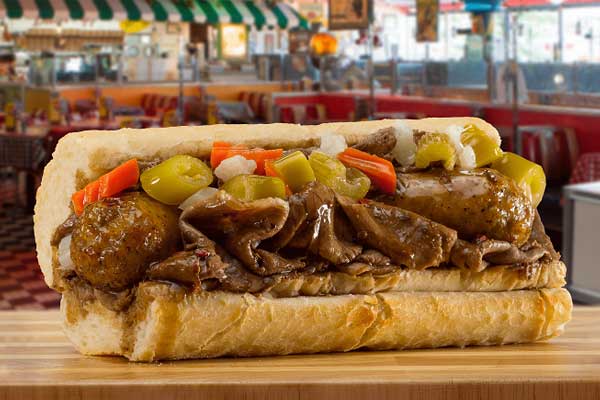 Image source: portillos.com
Big Beef Combo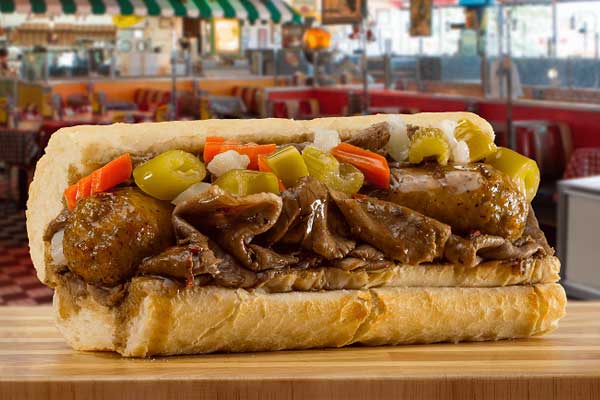 Image source: portillos.com
Char-Grilled Italian Sausage Sandwich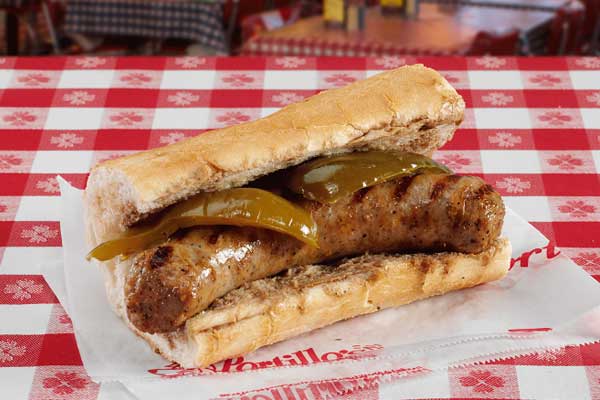 Image source: portillos.com
Beef-n-Cheddar Croissant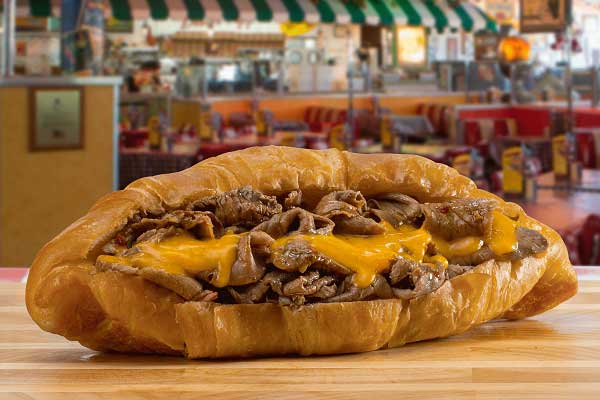 Image source: portillos.com
Shakes & Malts
Portillos Chocolate Cake Shake
Image source: portillos.com
Another popular dish we'd like to highlight first is the Portillos Chocolate Cake Shake. You heard that right – it's a slice of chocolate cake blended into a milkshake! And considering just how yummy the cakes baked in this restaurant, having this pastry served in a shake is a unique and wonderful experience that you should definitely try at least once (believe us, it's going to be more than once!).
Chocolate Shake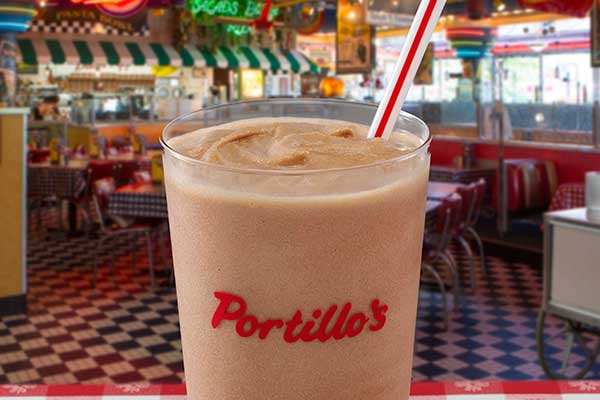 Image source: portillos.com
Vanilla Shake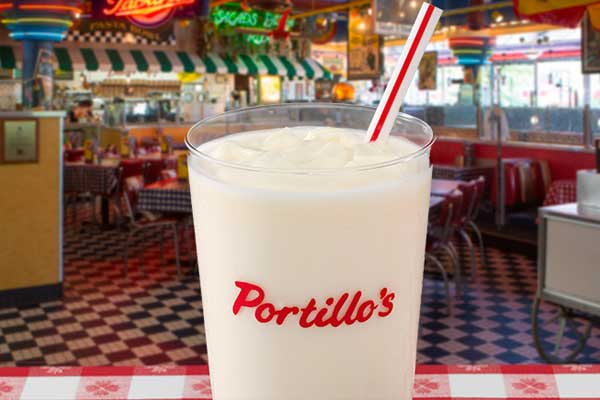 Image source: portillos.com
Strawberry Shake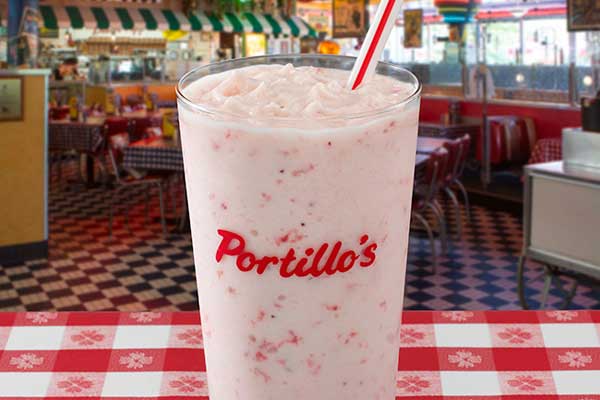 Image source: portillos.com
Hamburgers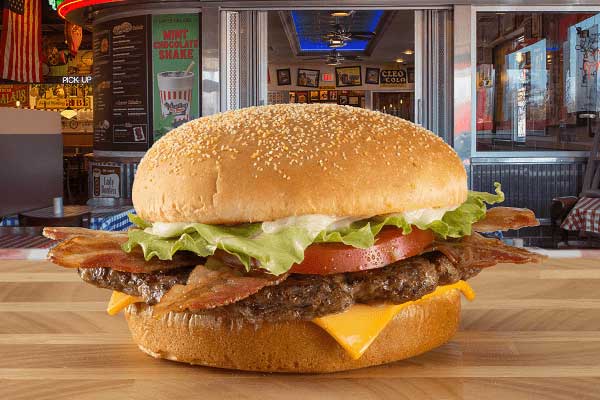 Image source: portillos.com
Portillo's serves a variety of hamburgers – cheeseburger, bacon hamburger, bacon double hamburger, just to name a few. No matter the choice one indulges in, the 1/3 lb serving of juicy and char-boiled burger patties will surely savor your taste buds!
Hot Dogs & Chili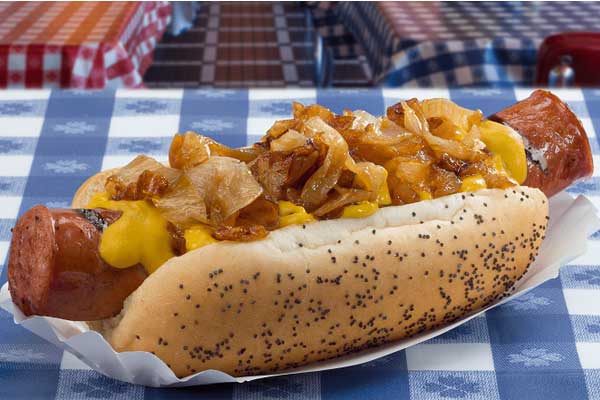 Char-Grilled Maxwell Street Polish Sausage
Image source: portillos.com
Since Portillo's first started as a hot dog stand, it'll also come as no surprise that this restaurant still serves these fine and tasty creations. Aside from the typical hot dog choices (jumbo, chili cheese, etc.), Portillo's also serves a tasty Char-Grilled Maxwell Street Polish Sausage. As a homage to Mr. Dick Portillo's favorite spot to enjoy Polish Sausages (the corner of corner of Maxwell St. & Halsted St.), his decision to let more people know and enjoy this unique gastronomical experience is a sure-fire hit!
Ribs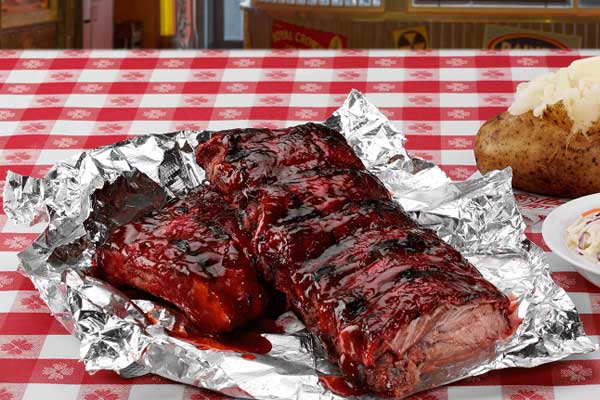 Image source: portillos.com
Up for something heavy? Portillo's also serves ribs, with a choice of a half slab or a full slab. Seasoned with secret spices and also slow-cooked to perfection like their signature Italian beef, these ribs are one of the tastiest dishes to enjoy in this restaurant!
Salads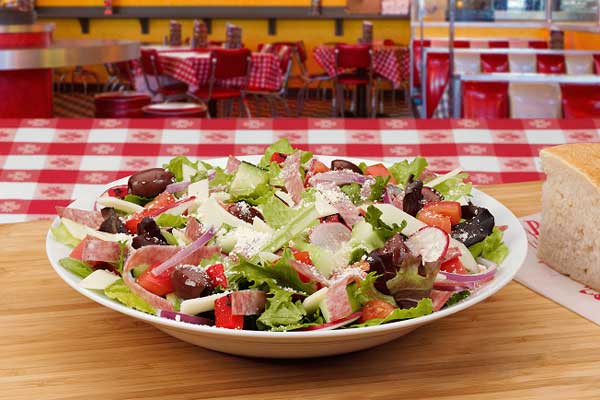 Image source: portillos.com
Perhaps something light will catch your fancy? Salads are aplenty in Portillo's. Choose from chopped, Caesar, Chipotle BBQ (served with chicken), Greek Pasta, and the like – there's just so much in this list, proving that there's a salad for everybody in Portillo's!
Related Other Restaurant Menu and Reviews Tijuana Flats Menu
Pasta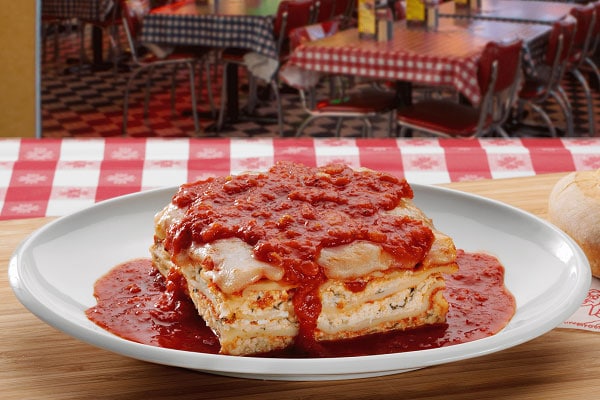 Image source: portillos.com
Portillo's has also expanded its menu in offering delightful pasta dishes. Some choices that one may want to consider indulging in are Double Stuffed Cheese Ravioli, Spaghetti, and Lasagna.
Additionally, and available on select Portillo's branches, the Barnelli's Exclusives line of pasta dishes are awesome creations to feast upon. Some exclusives to try are the Baked Mostaccioli, Rigatoni Ala Vodka, Oven Baked Spaghetti, Fettuccini Alfredo, Chicken al'Diavolo, and Pesto Chicken & Mushrooms.
Deserts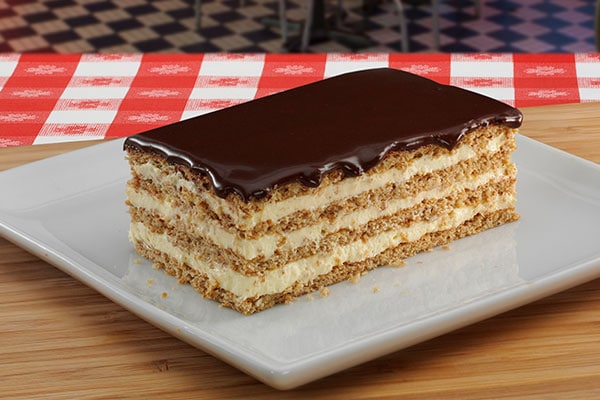 Image source: portillos.com
As we've mentioned earlier, the cake in the Portillos Chocolate Cake Shake is a treat that will delight anyone with a sweet tooth. Aside from chocolate, other cake flavors to choose from are strawberry shortcake, and chocolate éclair.
Other Important Portillo's Information
There's definitely more to be excited with the Portillo's menu, but the list is definitely massive. The best way to enjoy the dishes from the restaurant is to simply hop on over to a branch and delight yourself on what's offered – it's an experience that may even make each dish elevate one's expectations!
Accordingly, we'd also like to highlight some other information that may prove to be helpful when seeking out Portillo's food. Do take note that these are all just some overview information – a more detailed explanation can be sourced out from Portillo's staff or representatives.
Prime Portillo's Locations
From its startup location in Illinois, Portillo's has expanded onto other states. Noteworthy states to know about are Chicago, California, Indiana, Arizona, and Florida.
Portillos Hours to Know About
Standard business hours apply for Portillos hours. Please contact a specific branch for more details.
Portillo's Delivery Details
Portillo's ships food to all 50 states in the country – a great choice to consider without having to travel way and beyond to taste some wonderful food (although, as we've mentioned earlier, dining in Portillo's is worth the trip!).
Do enjoy a hearty meal at Portillo's today!
Website of Portillo's Restaurant
Official website of Portillo's Restaurant
Official Portillo's Menu