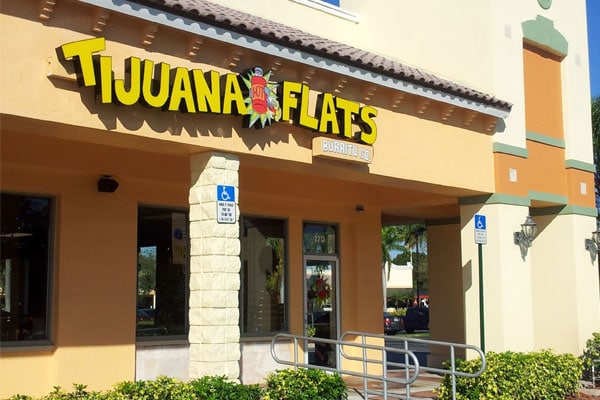 Image source: wikimedia.org
Craving for the best in Texan and Mexican cuisine? Make sure to check the Tijuana Flats menu for a delightful and satisfying culinary experience!
But why Tijuana Flats? Aside from its outstanding presence with 130 branches spread throughout Indiana, Florida, North Carolina, South Carolina, Georgia, and Virginia, this Tex-Mex restaurant has whole array of dishes that will definitely make every customer smile! Also, the unique dining experience one gets when eating in a Tijuana Flats restaurant is guaranteed to be memorable, with the off-beat culture and art murals found in each restaurant.
As such, we are more than happy to be sharing more information why this Tex-Mex joint is the place to enjoy a satisfying meal. We hope that what you'll read today in our article will convince you to grab a bite at Tijuana Flats!
Tijuana Flats Specials You Should Definitely Try
Here are some awesome dishes you should take a bite at in this amazing Tex-Mex restaurant!
Chips & Dip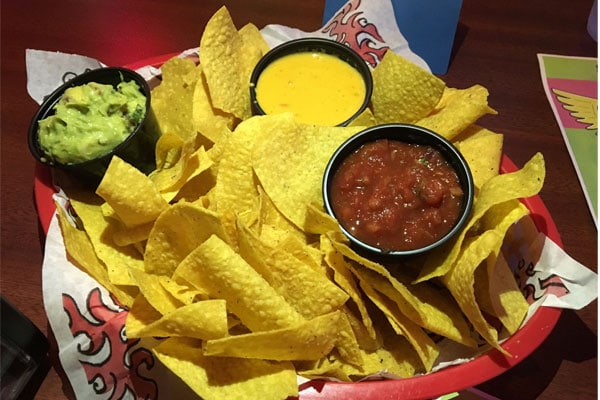 Image source: tijuanaflats.com
Start off your Tijuana Flats experience with this tasty appetizer. These yummy chips come with a generous serving of handmade salsa, guacamole, or queso. A real treat, considering it's a starter!
Burritos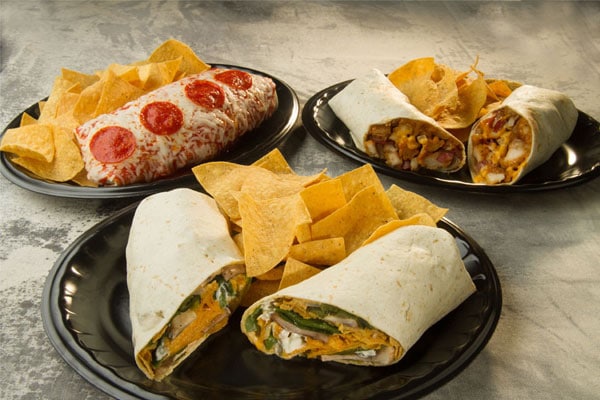 Image source: tijuanaflats.com
Just typing how delicious these hand-rolled dishes are sure make us here hungry! Tijuana Flats burritos come with a choice of either flour or wheat tortilla. Guests can also opt to have for a Megajuana version – burritos that come with double meat and double cheese!
Chimichangas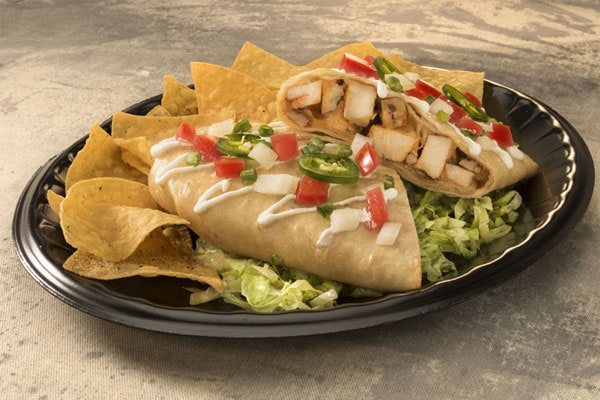 Image source: tijuanaflats.com
Tijuana Flats chimichangas are massive! Guests have a choice for filling, and chimichangas are made with lightly fried tortillas. Also, these scrumptious food choices are loaded with cheese and toppings!
Dos Tacos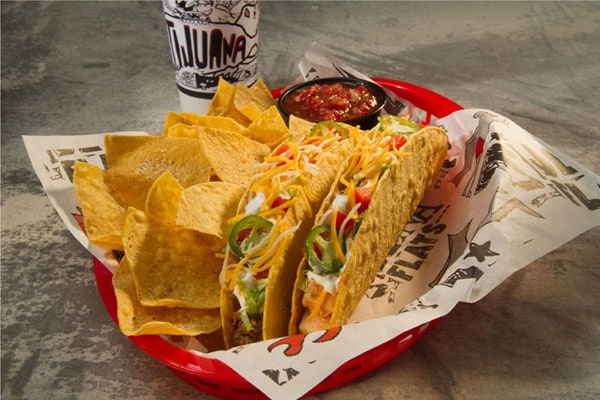 Image source: tijuanaflats.com
Tacos meant for everyone! Comes with a choice of either soft flour tortilla or crispy taco shell, these gigantic Tex-Mex culinary delights are loaded with lots of cheese, toppings, and fillings!
Flat Outrageous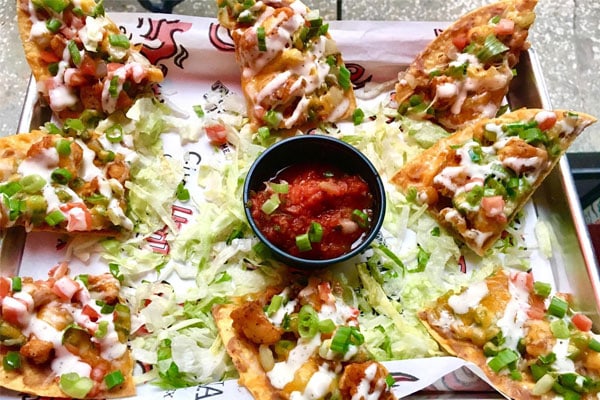 Image source: tijuanaflats.com
Get an even more delightful Taco experience with this menu offering. Comes with lots of menu items and street taco options!
Flautas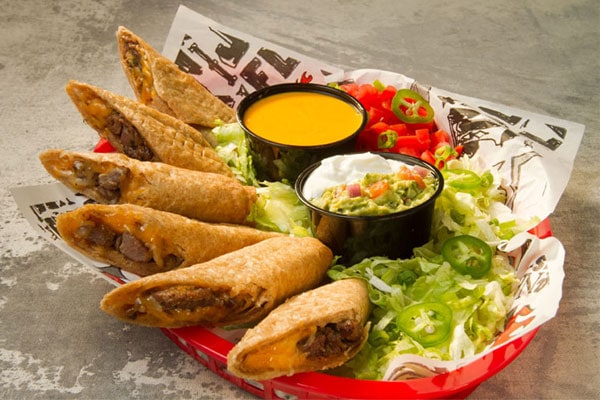 Image source: tijuanaflats.com
Two amazing lightly fried wheat or flour tortillas, packed of course with your choice of filling, toppings and cheese. Also comes with generous servings of sour cream, guacamole, and queso!
Fresh Salads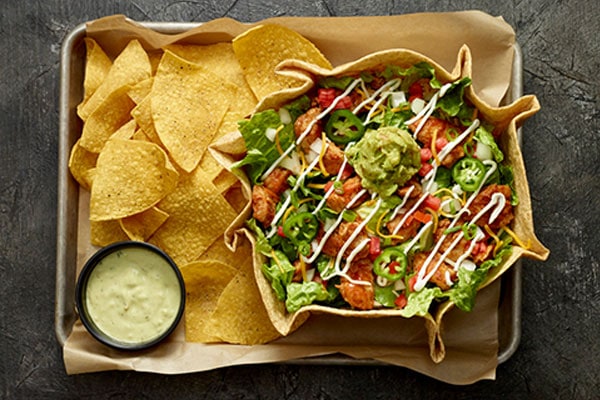 Image source: tijuanaflats.com
Up for something green? Tijuana Flats salads come with an amazing serving of mixed greens, lots of cheese, whole wheat tortilla shell, fillings, toppings, and guacamole. For dressing, customers can choose from Southwest citrus vinaigrette dressing, ranch, salsa, or avocado ranch.
Nachos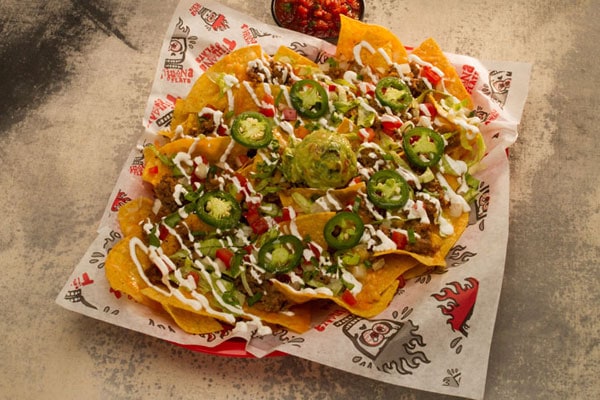 Image source: tijuanaflats.com
Enjoy a massive pile of nacho chips with cheese and toppings and a side of salsa at Tijuana Flats now!
Quesadillas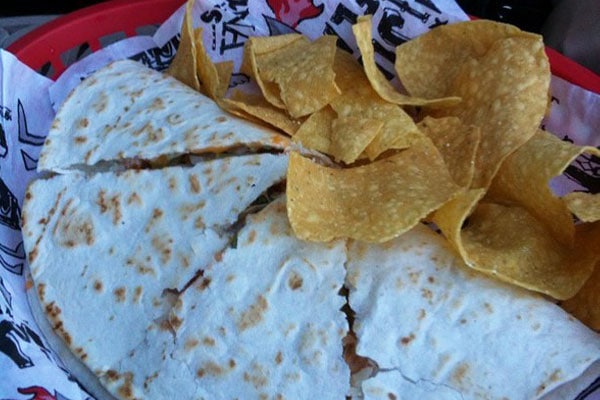 Image source: tijuanaflats.com
Feel and taste the crunch of the best Tex-Mex meals today. Tijuana Flats quesadillas are crispy tortilla flats, loaded with melted cheeses, your choice of fillings, and toppings.
Kids Meal
Children can also have a grand and unforgettable eating over at Tijuana Flats. Curiously dubbed as little lizards, children can enjoy at kids meal of cheese, lettuce, tomatoes, and chips. Tijuana Flats kids meals also come with soft drink and pez.
Churros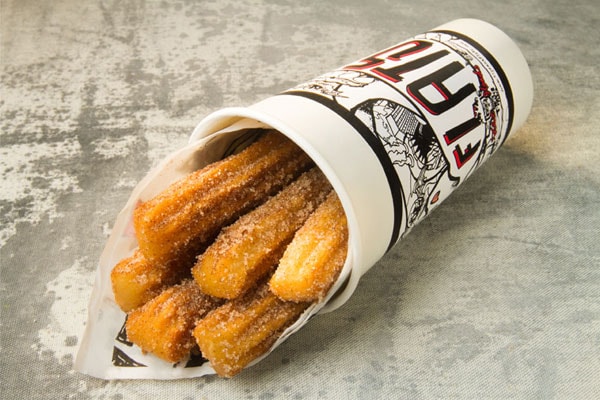 Image source: tijuanaflats.com
Got a sweet tooth? Tijuana Flats also serve excellent churros to satisfy your sugar cravings. Churros in this fine restaurant are lightly fried and are served with sprinkled cinnamon sugar.
Cookie Dough Flautas
Image source: tijuanaflats.com
An amazing food creation, these flautas are made by loading chocolate chip cookie dough in a flour tortilla. Lightly fried for a sweet and memorable treat, these special flautas are also served with a generous side of chocolate syrup.
Tijuana Flats Nutrition – Your Health Matters Here!
Another important aspect to take into mind when eating in Tijuana Flats restaurants is the brand's unique and deserving care for its customers. With one of its tenets being never serving customers garbage (and at the same time, never treating them as trash, this Tex-Mex joint's priority in promoting health is a welcome take for guests. Do take note – everything is made fresh in Tijuana Flats. Doing so assures customers that only the best-tasting and safest food is only served.
To give you an idea of the brand's push for healthier eating, Tijuana Flats assures everyone of these guidelines:
The restaurant does not use microwaves or freezers when preparing or cooking food
Vegetarian-focused, lard-free beans are always served
This Tex-Mex restaurant never uses canned foods – only fresh and natural ingredients are used
When frying, only zero trans-fat cooking oil is used
Only hormone-free chicken and steak are used in their dishes
A Snapshot on Tijuana Flats Menu Prices
With amazing food choices, how does Tijuana Flats fare when it comes to placing a price tag for their offerings? Well, it's a surprise – everything is affordable! Prices may differ per branch or menu choice, but to give you a ballpark figure, here are some of the common prices you may see in this great restaurant:
Chimichangas: $7.59 – $4.79 (Beef or Chicken); $6.99 – $4.39 (Refried or Black Bean); $8.29 – $6.29 (Steak)
Burritos: $7.59 – $4.79 (Beef or Chicken); $6.99 – $4.39 (Refried or Black Bean); $7.59 – $4.79 (Chicken and Bean); $8.29 – $6.29 (Steak); $7.59 – $4.79 (Beef and Bean)
Related Other Restaurant Menu and Reviews Bojangles' Famous Chicken 'n Biscuits Menu
Combo meals are also available in Tijuana Flats. Customers can choose two different items in the menu using this option. All combo meals are also served with rice and beans and choice of filling. Additionally, customers can opt for steak by just paying $1.00 per item.
Typical Tijuana Flats Combo Meal Prices:
Burrito: $8.49
Chimichanga: $8.49
Enchilada: $8.49
Taco: $8.49
Quesadilla: $8.49
Enjoy a tasty Tex-Mex meal at Tijuana Flats today!
Official Website of Tijuana Flats Restaurant