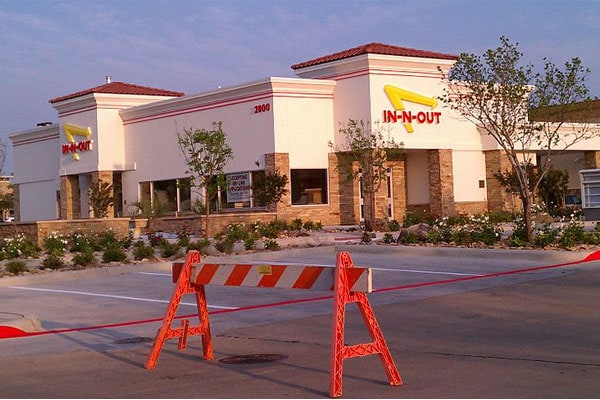 Image source: wikipedia.org
In-N-Out Burger company is an American chain of fast food restaurants founded in 1948 by Harry Snyder and his wife, Esther. It was founded in Baldwin Park, California but is currently headquartered in Irvine, California. In time, branches have been opened outside of Southern California. Locations include the rest of California, Nevada, Arizona, Oregon, Utah, and Texas.

The current owner is Lynsi Snyder, the only grandchild of the two founders.
In-N-Out Burger mainly focused on making sure their customers and their employees are happy and contented. They resisted on franchising or going out to the public to sell their food. They implemented a very strict quality guideline in making sure they are consistent. As an employer, they also make sure that their employees are well-attended and well-compensated.
Matter-of-factly, In-N-Out Burger is one of the very few fast food chain in the US that pays their employees starting $9.25 per hour. With this, In-N-Out has been considered as one of the top restaurants with very good satisfaction ratings.
Their menu consists of mainly three burger variants, the cheeseburger, hamburger and the Double-Double, or two hamburger patties slammed with two slices of cheese.
Related Other Restaurant Menu and Reviews Monical's Pizza Menu
They also sell French fries and fountain drinks, and also three different flavors of refreshing milkshakes. Mainly, their burgers contain lettuce, tomato, optional onions (of which the customer can choose if it is either grilled or fresh), and a spread which is mainly a thousand islands dressing.
In-N-Out has a secret menu that the customers can still order from. These include the 3×3, which includes three burger patties and three slices of cheese, the 4×4 which has four patties slabbed with four slices of cheese, Neapolitan shakes, grilled cheese sandwich, Protein style burger, and Animal style.
The Protein style is a bun-less burger while the animal style is cooked in a thin layer of mustard with lettuce, tomato, pickles, onions, extra spread, and chili peppers.
Website of Hard Rock Cafe Restaurant