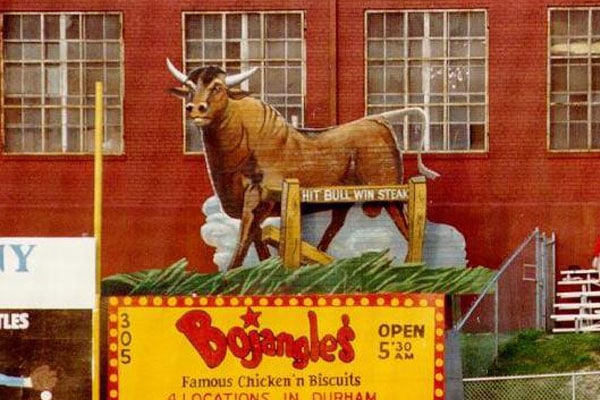 Image source: wikimedia.org
Are you ready to feed yourself something yummy and nutritious? Look no further than Bojangles' Famous Chicken 'n Biscuits!
First launched last 1977, Bojangles focus on Cajun cooked chicken dishes and buttermilk biscuits proved that there is a large market for these food choices throughout the country. With more and more branches of Bojangles being opened in the country, it comes as no surprise that food from this joint is definitely delicious!
As its catchy tagline goes, "Gotta Wanna Needa Getta Hava," Bojangles is a restaurant that will not only satisfy your cravings – you're going to keep on coming back for more with its expansive and (we know, we're repeating ourselves but the food's really amazing!) delicious offerings!
With its recent anniversary celebrated last year, you can be sure that Bojangles has the stuff to continue growing and providing more gastronomic dishes for its market. After all, with 40 years of serving some of the best treats for everyone and with over 600 stores nationwide, this is a brand that will truly offer only the best for its diners!
As such, we are more than happy sharing some of the best dishes in Bojangles. We want more people to know more why Bonjangles is such a hit – we do hope that after reading our humble review (or peak) that you would quickly go to the nearest Bojangles branch to treat yourself to a wonderful meal!
Starting the Day Right with Bojangles Breakfast Treats
For starters, we'd like to put the spotlight on some of the best breakfast treats that Bojangles has to offer. And as the most important meal of the day, you can be sure that Bojangles provides the right balance of taste and nutrition with its breakfast offerings! Here are some superb choices to perk up your mornings!
Steak Biscuit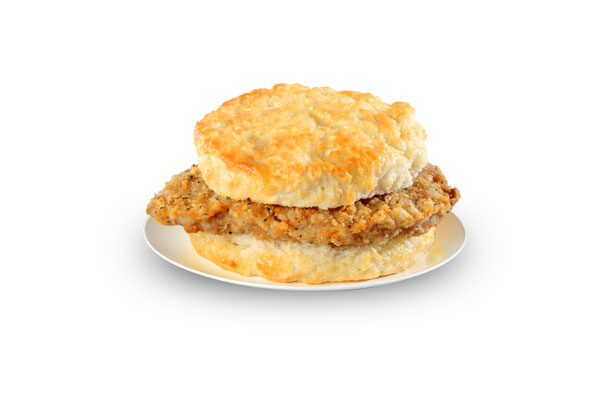 Image source: bojangles.com
Oh, wow. Who would have known that the already impressive biscuits from Bojangles can get a major upgrade? Country-fried to perfection, the steak that comes with the tasty Bojangles biscuits is one exciting way to start your day just right!
Grits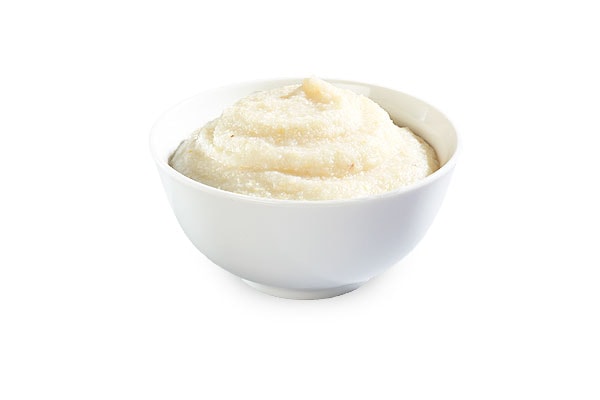 Image source: bojangles.com
Start the day right just how peeps from the southern upbringing do. Grits provide the right amount of nutrients to jumpstart your morning into an amazing day!
Bo-Tato Breakfast Bowl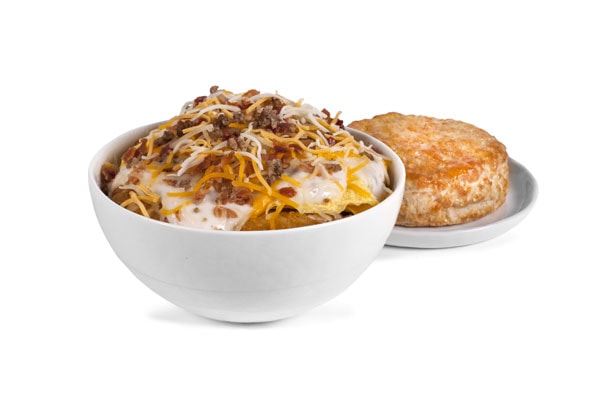 Image source: bojangles.com
The breakfast meal for champions, this flavorful Bojangles creation is packed with egg, sausage, gravy, bacon, cheese, and of course, a biscuit – now that's one amazing and unforgettable way to start your day perfectly!
Bojangles Breakfast Hours – When to Start Your Day Right!
Breakfast hours depend per branch. Please visit or contact your nearest Bojangles branch for more information!
Bojangles Chicken Meals – You Need to Try This
A visit to Bojangles wouldn't be complete without trying out the tasty chicken. As such, make sure to check these recommendations out!
Grilled Chicken Sandwich

Image source: bojangles.com
Want to taste the signature Bojangles chicken but scared of counting calories? Well, don't worry! Coming up at just below 500 calories, the Bojangles Grilled Chicken Sandwich is a wonderful creation of buttered bun, tomato, mayo, lettuce, and juicy chicken breast!
Chicken Supreme Salad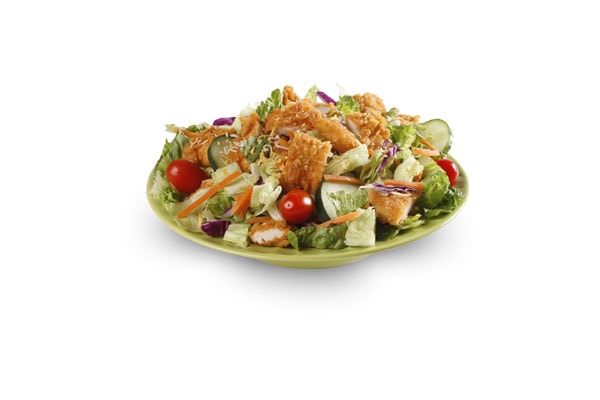 Image source: bojangles.com
Another offering for health-conscious customers is the Chicken Supremes Salad. Topped with seasoned Chicken Supremes, this is one tasty salad filled with Monterey cheddar cheese and a whole lot of green (such as lettuce, grape tomatoes, cucumber, carrots, cabbage)!
Chicken Dinner Choices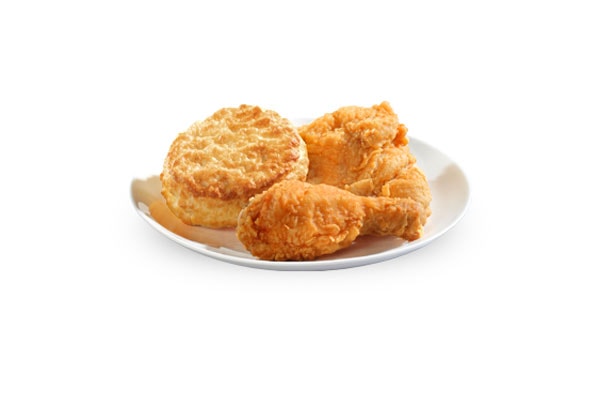 Image source: bojangles.com
With the Bojangles menu so expansive, you may find yourself lost with the many dishes to choose from! And this is just the chicken we're talking about! So, it may come as a treat for you and other customers to know that there are combo meals and dinner choices to satisfy your chicken desires!
Focusing on dinner selections, Bojangles offers several variations to choose from. From a one breast dinner meal to a three wing dinner choice, the different options to select from offers the unique power of a customer to choose from – make sure to wield this to get the most out of your chicken fix in Bojangles!
Related Other Restaurant Menu and Reviews Blake's Lotaburger Food Review
Bojangles Specials You Need to be Aware of
Let us know bring out the big guns and other surprises that Bojangles has to offer!
Legendary Iced Tea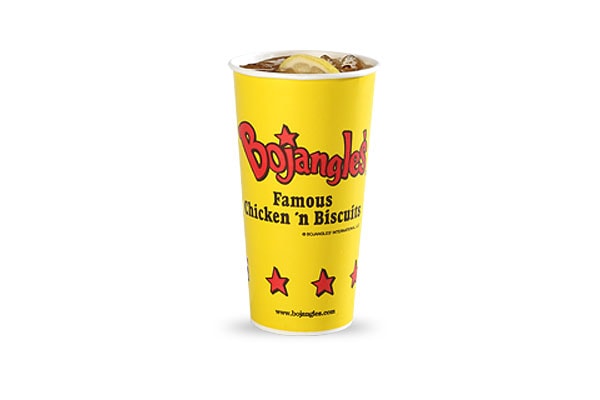 Image source: bojangles.com
Did you know that Bojangles isn't only known for its yummy chicken and biscuits, but of its amazing iced tea as well? The epic drink, which is steeped and brewed each day to ensure freshness, is the perfect drink to gulp down when eating Bojangles treats! Coming with a choice of sweet and unsweet, the Bojangles Legendary Iced Tea can also be ordered in several sizes as well (small, regular, large, and half gallon).
20 Piece Jumbo Tailgate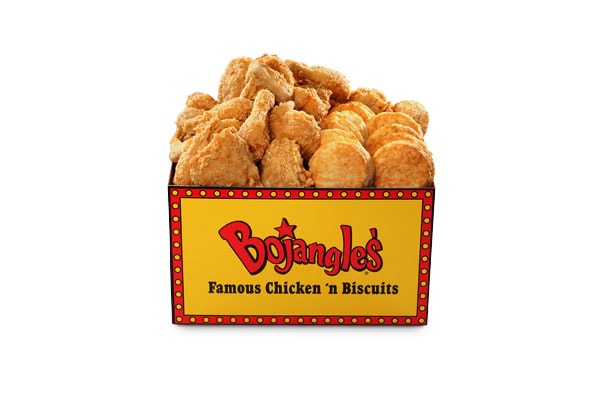 Image source: bojangles.com
We did mention that Bojangles offers several combos or dinners to choose from. But this massive option, which is a whopping offering of twenty Bojangles chicken, four picnic fixin choices, a gallon of the amazing Legendary Iced Tea, and ten yummy biscuits, is basically a feast made for royalty. Of course, there are smaller variants from this – we just had to add this here because it is a heavenly sight to behold!
Bojangles Locations – Where to Get Your Fix!
There are several (as we've mentioned earlier, the 600th branch has recently be opened) Bojangles branches spread all across the country. Also, a rapid growth of more branches to be opened is expected, so you can be sure that you're just a stone's throw away from some of the best chicken and biscuits you'll ever have in your life!
Logistics-wise, Bojangles branches are peppered all over eleven states in the country, with the District of Colombia having a major count of stores opened. Also, at an international level, several franchises have also been opened (such as stores found in China and Jamaica).
Head on over to the nearest Bojangles to chow down some amazing food today!
Other Bojangles' Famous Chicken 'n Biscuits Resources