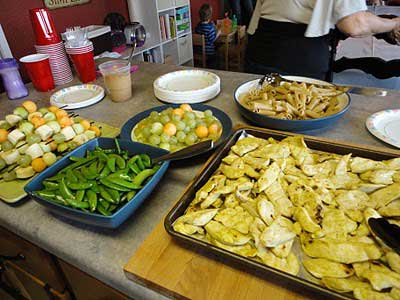 At the age of 21 and above, having a birthday party is not given so much attention anymore. Compared when people are younger during their teen years, they prepare so much for their party. When you get older, you just think of preparing a boring dinner with your close friends and family. For some, they choose to watch a movie or go out with friends. Your birthday is an occasion to be celebrated.
Related Healthy Salad Menu: Affordable and Easily Prepared Salad Treats
It is yours alone. Unlike Valentine's day, Christmas day, Thanksgiving day, you celebrate those occasions with the whole world. Birthday comes once a year and every year is precious to be celebrated. With that, having a birthday party is a must.
In case you are indecisive, don't know what to do on your birthday, simple celebration is the way to go. A simple pizza party could be one option. All you need are the following: 1. Good music 2. Your close friends and family 3. A bunch of drinks 4. A venue (could be your house to avoid rental fee)
5. The food. Of course, the food is the most important part of this celebration. Choosing the menu for your birthday party is easy. Make sure you have pizza boxes on your list.
Everyone loves pizza, so this dish is a must. You can use pizza coupons, if ever you want to save more cash. Also, add party favorites like spaghetti or any other pasta dish. According to old sayings, any noodle dish symbolizes long life. It's a good entry for your menu list. Other dish on the menu could be ice cream or any dessert, barbecues or any meat for main entry and salad plus chips for starters.
But of course, a birthday will not be a birthday without a cake. So make sure your menu includes a cake and still blow the candle on your cake as a symbol that it is your birthday celebration.
Visit Related Topic