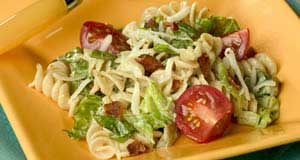 Now You Can Have a Healthy Salad Meal at an Affordable Price!
Salad is just more than just greens over a generous dose of dressings these days; you can enjoy a bowlful of your favorite salad at any time of the day. Do you want to treat yourself to a salad? You'll be amazed on how easy it is to whip up a salad;
Different salads have uniquely different flavors and textures along with a wide array of ingredients be it tuna salad with Dijon mustard or a Waldorf salad with crunchy walnuts.You can always pick the one that's easy to make and palatable to your taste.
If you are really looking to some healthy eating that will take you no time to prepare then healthy salads is your choice. Sometimes you can just raid your fridge or kitchen cupboard for the available ingredients for your salad or just buy in your local grocery that are really dirt cheap and you won't even have to shell out as much to eat healthy salad. Try any of this affordable and easy to prepare health salad treats:
Related Elementary School Lunch Menus
Caesar Salad
A prominent name when it comes to salads, the Caesar salad is a good staple in any household table.
Caesar's salad is perfect with healthy grilled chicken or steak as add-ons, also with croutons to complement the romaine lettuce for a green lean healthy salad.
Broccoli Salad
Green is always in to keep healthy and prevent diseases, there's nothing like broccoli to combat the big C (Cancer) with its anti cancer compounds and is recommended to be blanched in a minute or two to maintain its firmness. Serve it with copped bacon bits and raisins and mayonnaise.
Cucumber Salad
Enjoy the vinegary and crunchy taste that is refreshing; this is a favorite salad in family gatherings and a great topping in pita pockets. Always get fresh cucumbers and onions before making.
Antipasto Salad
Get a healthy dose of Italian cuisine like Antipasto salad; you'll need cheese tortellinis and mozzarella for that cheesy blend. It won't be complete without green peppers, tomatoes and chopped pepperoni then topped off with Italian dressing.
Seven Layer Salad
The name speaks for itself, seven layers of delicious healthy ingredients which are commonly peppers, tomatoes, onions, peas, carrots, radishes, and cucumbers. You can also substitute other vegetables of your liking then top it off with the dressing that you want.
Those are just a handful of healthy salad menu choices that you can make; you can easily search for the recipes online too with your search engine if you need to refresh your memory or search for alternative recipes that make it much easier for you.
Visit Related Topic