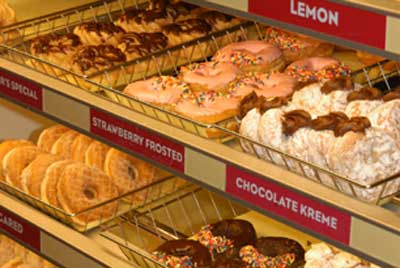 How To Enjoy Good Food And Eat Healthy All At Once
Do you love eating Dunkin Donuts, but can't afford to eat the foods they serve everyday because you're watching your weight? Now, your favorite donut shop has introduced a new addition to their menu. The Dunkin Donuts DDSmart Menu is a new line of low calorie food and drinks that cater towards those of you who want to lose weight.
It seems to be the trend nowadays for fast food restaurants known for the fatty and unhealthy food they serve to introduce healthier alternatives to their usual menu. Thus, it is only natural that one of the most famous donut chains in the world would follow suit. However, does the DDSmart Menu really live up to expectations?
The new menu comprises of new foods such as the Egg White Flatbread Sandwich, English Muffin Sandwich, Multigrain Bagel, and Reduced-fat Blueberry Muffin. Yes, that's right! They did not make a fat-free or less-calorie version of any of their donuts. Nevertheless, what they do have does sound quite tempting.
Related Other Restaurant Menu and Reviews How Can You Resist The Pizza Hut Menu?
The Dunkin Donuts DDSmart Menu Is Perfect For Weightwatchers
I tried their English Muffin Sandwich just yesterday and it tasted sinfully good. I expected it to taste kind of bland because it's supposed to be healthy and all that. However, I was pleasantly surprised that I liked the sandwich a lot. I also tried one of their reduced-calorie fruit smoothies which tasted divine despite having around 25% less calories than the norm.
Two other drinks included in the donut chain's new menu include Lite Lattes and Coffee Coolatas. Obviously, the DDSmart Menu is more for those ordering breakfast or having an afternoon snack. It is expected that Dunkin Donuts devised this menu to compete with Starbucks Coffee's healthy line of food and drinks.
If you love eating in Dunkin Donuts and you are in search of healthier foods, you no longer have to look far away. The DDSmart Menu is now here to satisfy your craving for good food and your need for a healthier diet. Healthy food has never tasted this good until this new menu was introduced.
Visit Related Topic
Website of Dunkin Donuts restaurant