For a satisfying and memorable dining experience, look no further than eating at a Claim Jumper branch today. A restaurant that focuses on family and community values, this is the perfect joint to both enjoy sumptuous meals and to bond with friends and loved ones.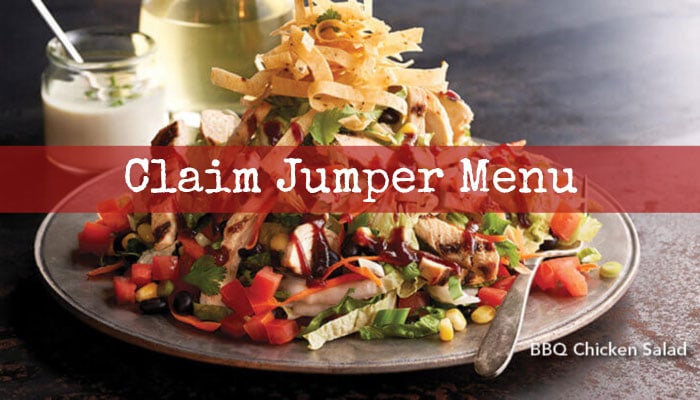 The Claim Jumper Story
The Claim Jumper brand first began with Craig Nickoloff, a restaurateur, and his interest in creating a restaurant that focuses on the amazing 1849 gold rush that happened in California. Opening the first branch on September 27, 1977 in Los Alamitos, California, Claim Jumper was a welcome delight for all sorts of people craving for amazing meals and the like.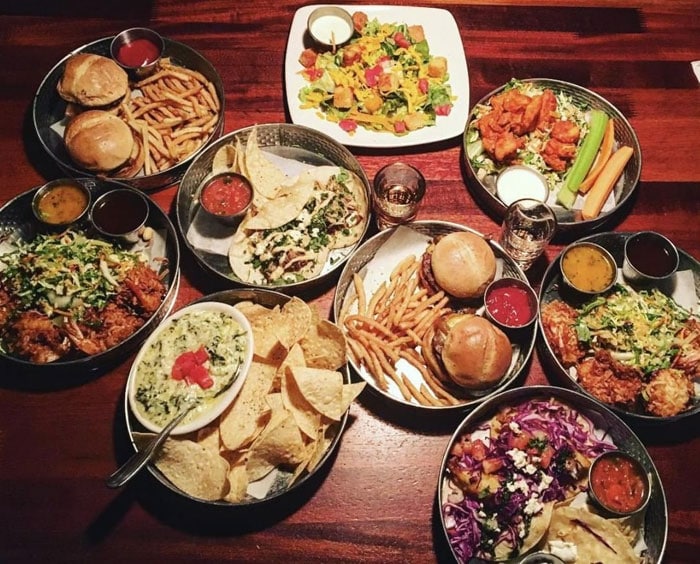 Image Source: Claim Jumper on IG
Throughout the years, the brand evolved and updated the restaurant, which resulted to an expansion of approximately 37 branches spread out on nearby states.
With the family-friendly atmosphere, Claim Jumper made sure that each and every restaurant offers a warm and welcome vibe. As such, Claim Jumper branches are known for holding both corporate and personal gatherings – a testament that this brand focuses on customer satisfaction. And by being open daily (for both lunch and dinner), this is the perfect spot to create special memories with the people that matter.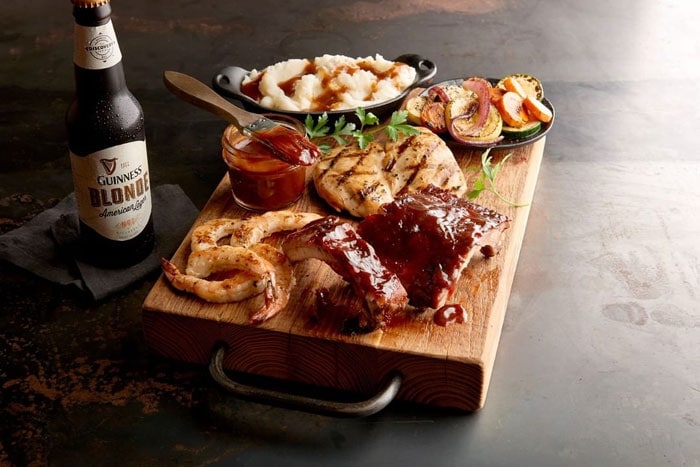 Image Source: Claim Jumper on IG
Since customer is king over at Claim Jumper, special attention to key details were assured by the admin just so that each unique individual will feel at ease. The food (which we will tackle more below) is served only with the freshest ingredients available. Wide a wide range of dishes to choose from, customers of all ages are assured that their favorite meal is always available.
Also, wine and alcoholic drink connoisseur will feel right at home in any Claim Jumper restaurant. Craft beer enthusiasts will be glad to know that Claim Jumper has their own creations – Original Red Ale, Honey Blonde, and Hefeweizen.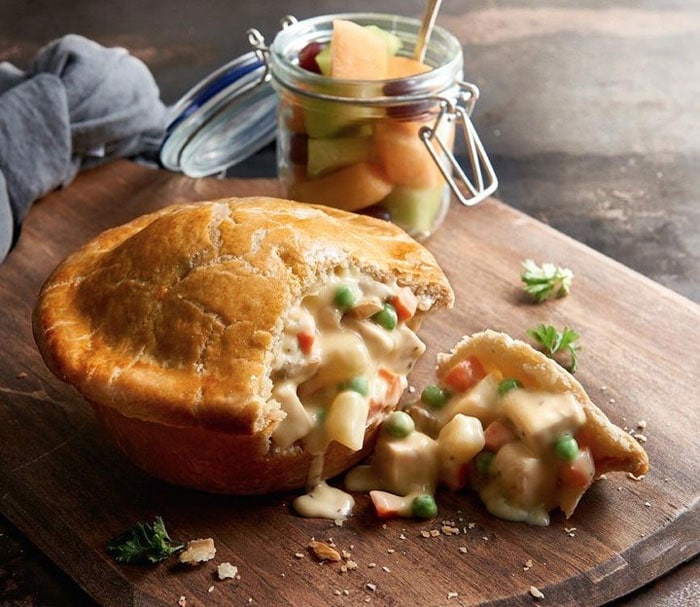 Image Source: Claim Jumper on IG
And when it comes to the smallest details, Claim Jumper makes sure that the restaurant interiors are the best in the industry. Offering a homey touch, Claim Jumper restaurants make use wood finishes (an exceptional choice that they have integrated on each branch is the use of massive Douglas Fir logs).
Claim Jumper Menu Nutrition Details
More than being gastronomic delights, Claim Jumper dishes offer also health-conscious diners a choice on what they eat. Aside from specifically preparing meals to cater for special dietary concerns (a customer can simply request or inform staff for diet requests or customization), Claim Jumper makes sure to list down nutritional information on each of their dish.
Due to the nature that data may differ for each branch, we are listing down just a choice selection of some of the brand's most popular meals.
French Fries – approximately 460 calories
Chicken Street Tacos – approximately 470 calories
Frisco Burger Dish – approximately 1060 calories
Pulled Pork Sliders – approximately 470 calories
BBQ Salad – approximately 190 calories
Claim Jumper Happy Hour Menu
Happy Hour is at its best at Claim Jumper. By offering guests yummy delights and some of the best drinks in the country, customers are truly in for an unforgettable experience in this restaurant. As dubbed as some of its patrons as "The Best Place for Happy Hour", Claim Jumper doesn't disappoint with the statement.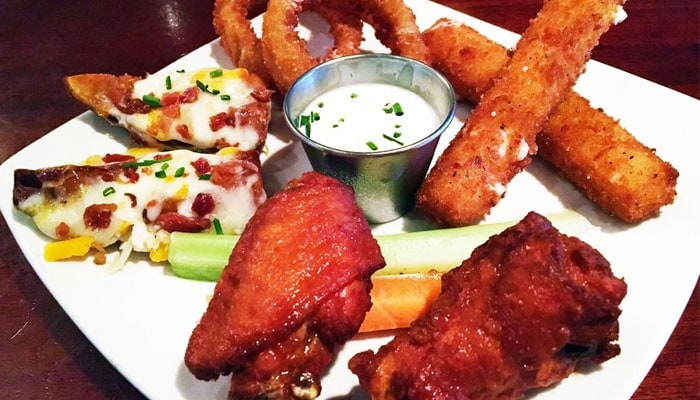 Image Source: Claim Jumper on IG
To whet your appetites and to find out some of the best drinks to guzzle down after a long and tiring day, here are some choice selections:
Food to Enjoy
Chips & Salsa – start off the night with some tasty treats to go with any drink.
Caesar Salad – some choice greens may just be the fix you need to enjoy the happiest hour of the day.
Street Tacos – available in pulled pork, fish, or chicken, these heavenly tacos will bring a smile to anyone's face.
Coconut Shrimp – fancy some seaside delight? Order this dish for a taste explosion like no other you've ever experienced.
Chicken Fajitas – enjoy a scrumptious chicken dish with this choice.
Buffalo Chicken Wings – nothing will ever go wrong with some amazing chicken wings to highlight your night!
Widow Maker Burger – truly a whopping dish to chow down, this burger is the perfect dish to enjoy with your favorite drink.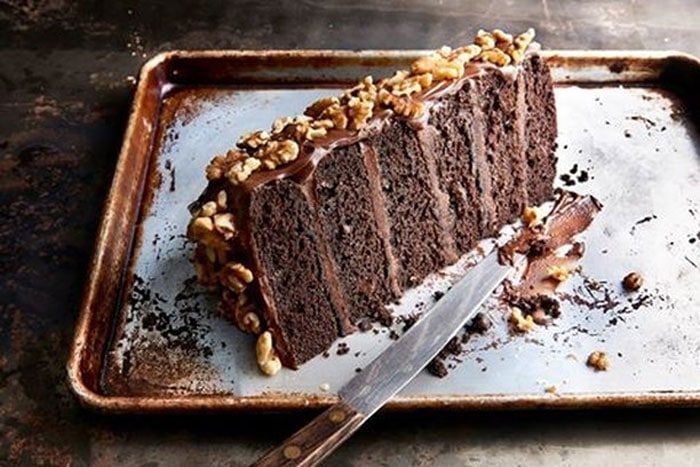 Image Source: Claim Jumper on IG
Drinks to Savor
CJ Draft Beers – as mentioned above, Claim Jumper has their special craft beers for customers to enjoy.
Bud Light Draft – nothing beats the taste of this American classic!
Stella Artois – enjoy the wonderful taste that this amazing and starry beer can only offer.
Long Island Iced Tea – for something non-alcoholic, this is the definite choice to guzzle down!
Mojito – bring a smile to your face today with this drink.
Ecco Domani Pinot Grigio – enjoy a sweet wine during Happy Hour.
Beringer White Zinfandel – a sparkling wine that will spark some joy during this special hour of the day.
Glass Mountain Chardonnay – to celebrate something special, reward yourself with something dazzling.
Jade Mountain Merlot – a rich and tasty wine that will brighten up your night.
Dark Horse Cabernet Sauvignon – bring in the bliss you deserve with this full-throttle wine is perfect when you want to celebrate something amazing (or just because you deserve something truly special).

Image Source: Claim Jumper on IG
Claim Jumper Kids Menu
Of course, children are also in for an amazing time in Claim Jumper. With the customer is king approach, kids aren't left out of the game in this brand. Here are some meals that every kid (and kid at heart) will enjoy when dining in this amazing place.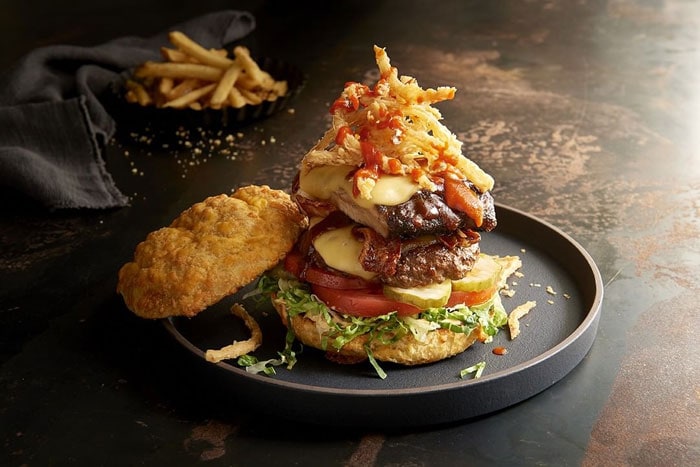 Image Source: Claim Jumper on IG
Grilled Cheese
Mini Burgers (two per meal)
BBQ Chicken Breast
Mini Corndogs
Chicken Nuggets
Baby Back Pork Ribs
Fish & Chips
Pasta (spaghetti in marinara or alfredo sauce, or with the option to be tossed in butter)
Red Velvet Cupcake
Double Chocolate Chip Cookie
Claim Jumper kid's meals all include iced tea or soda, French fries and a choice of a side (sliced apples with caramel sauce, frozen Grapes, roasted vegetables, mashed potatoes, mac 'n' cheese ,or apple sauce).
Related Other Restaurant Menu and Reviews The Best Pies Can be Found in the Bakers Square Menu!
Claim jumper truly offers the best in food and dining experience for any individual. We hope you enjoy your meal at Claim Jumper today. Let us know how your meal went by leaving a comment below!
Here is the Complete List of All Claim Jumper's Menus Prices:
| Entrees | |
| --- | --- |
| PORTERHOUSE STEAK | $31.99 |
| NEW YORK STRIP | $27.99 |
| BONE-IN RIBEYE | $35.99 |
| RIBEYE STEAK | $29.99 |
| FILET MIGNON | $26.99 - $29.99 |
| TOP SIRLOIN | $19.99 - $21.99 |
| STUFFED CHICKEN BAKER | $14.99 |
| ATLANTIC SALMON | $22.99 |
| RIBS & CHICKEN | $26.99 |
| ROTISSERIE CHICKEN | $17.99 |
| BBQ BABY BACK PORK RIBS | $18.99 - $25.99 |
| BLACK TIE CHICKEN PASTA | $15.99 |
| Burgers / Sandwiches / Salads | |
| CALIFORNIA CITRUS SALAD | $9.99 |
| CASHEW CHICKEN SALAD SANDWICH | $11.99 |
| CLASSIC CHEESEBURGER | $12.99 |
| HICKORY BBQ BURGER | $14.99 |
| Appetizers | |
| LOADED SKINS | $9.99 |
| BUFFALO CHICKEN WINGS | $13.99 |
| THREE CHEESE POTATOCAKES | $9.99 |
| LEMON PEPPER ZUCCHINI | $9.99 |
| VEGETARIAN SELECTIONS | |
| BROCCOLI ALFREDO | $16.99 |
| BLACK TIE PASTA | $15.99 |
| SPINACH SALAD | $9.99 |
| VEGETARIAN STUFFED BAKER | $11.99 |
| VEGETARIAN CHEESEBURGER | $11.99 |
| CHOPPED COBB SALAD | $14.99 |
| BBQ SALAD | $14.99 |
| CHINESE SALAD | $14.99 |
| 12.99 SELECTIONS | |
| PRODUCE BAR AND BAKED POTATO COMBO | |
| PRODUCE BAR AND BOWL OF SOUP COMBO | |
| ROASTED TRI-TIP | |
| SIMPLY GRILLED CHICKEN BREAST | |
| CHICKEN POT PIE | |
| WIDOW MAKER BURGER | |
| 14.99 SELECTIONS | |
| ROTISSERIE CHICKEN | |
| ROASTED TRI-TIP AND SHRIMP | |
| SHRIMP FRESCA PASTA | |
| HICKORY CHICKEN | |
| ORIGINAL TRI-TIP DIP | |
| SALMON CAESAR SALAD | |
| ATLANTIC SALMON | |
| 11.99 SELECTIONS | |
| CHICKEN CLUB WRAP | |
| BLACK TIE CHICKEN PASTA | |
| CHOPPED COBB SALAD | |
| CHINESE CHICKEN SALAD | |
| BBQ CHICKEN SALAD | |
| 10.99 SELECTIONS | |
| CHICKEN CAESAR SALAD | |
| STUFFED BAKER | |
| ALL AMERICAN GRILLED CHEESE SANDWICH | |
| FISH TACOS | |
| 9.99 SELECTIONS | |
| PRODUCE BAR | |
| ALL AMERICAN GRILLED CHEESE SANDWICH | |
| CHICKEN TENDERLOIN | |
| 8.99 SELECTIONS | |
| SPINACH SALAD | |
| CALIFORNIA CITRUS SALAD | |
| HOMEMADE DESSERTS | |
| CREAM CHEESE PIE | $7.99 |
| SALTED CARAMEL MUD PIE | $8.99 |
| COOKIE FINALE | $7.99 |
| WORLD'S SMALLEST SUNDAE | $3.99 |
| ORIGINAL SCRATCH CARROT CAKE | $7.99 |
| CHOCOLATE MOTHERLODE CAKE | $11.99 |
| RED VELVET CUPCAKE | $4.99 |
| CLAIM JUMPER CLASSICS | |
| SHRIMP | $19.99 |
| ROASTED TRI-TIP | $18.99 |
| BEEF RIB SUPPER | $21.99 |
| BBQ BABY BACK PORK RIBS | $18.99 - $25.99 |
| ROTISSERIE CHICKEN | $7.99 |
| SEAFOOD | |
| SIMPLY GRILLED MAHI | $20.99 |
| FISH TACOS | $15.99 |
| FISH & CHIPS | $17.99 |
| ULTIMATE FISH & SHRIMP | $20.99 |
| COCONUT SHRIMP | $18.99 |
| GRILLED SHRIMP | $18.99 |
| FRIED SHRIMP | $18.99 |
| SHRIMP FRESCA PASTA | $19.99 |
| SALMON OSCAR | $29.99 |
| ATLANTIC SALMON | $22.99 |
| TILAPIA BIANCA | $19.99 |
| GRILLED STEAKS | |
| NEW YORK STRIP | $27.99 |
| FILET OSCAR | $34.99 |
| PORTERHOUSE STEAK | $31.99 |
| FILET MIGNON | $26.99 - $29.99 |
| BONE-IN RIBEYE | $35.99 |
| RIBEYE STEAK | $25.99 - $29.99 |
| STEAK & SHRIMP | $25.99 - $27.99 |
| TOP SIRLOIN | $19.99 - $21.99 |
| GREAT STEAK ENHANCEMENTS | |
| CRAB CAKE | $9.99 |
| OSCAR | $6.99 |
| SHRIMP | $6.99 |
| CARAMELIZED GRILLED ONIONS | $2.99 |
| DANISH BLUE CHEESE & GARLIC BUTTER | $2.99 |
| SAUTÉED MUSHROOMS | $3.99 |
| PASTAS | |
| CHICKEN & BROCCOLI ALFREDO | $16.99 |
| JAMBALAYA PASTA | $18.99 |
| PARMESAN-CRUSTED CHICKEN | $16.99 |
| BLACK TIE CHICKEN PASTA | $15.99 |
| SHRIMP FRESCA PASTA | $19.99 |
| FAVORITES | |
| MEATLOAF & MASHED POTATOES | $16.99 |
| HICKORY CHICKEN | $18.99 |
| CHICKEN TENDERLOIN DINNE | $13.99 - $14.99 |
| SIMPLY GRILLED CHICKEN BREAST | $16.99 |
| DRUNK CHICKEN | $19.99 |
| CHICKEN FRIED CHICKEN | $15.99 |
| COUNTRY FRIED STEAK | $16.99 |
| STUFFED BAKER | $14.99 |
| CHICKEN POT PIE | $15.99 |
| BURGERS & SANDWICHES | |
| CHICKEN CLUB WRAP | $11.99 |
| ALL AMERICAN GRILLED CHEESE SANDWICH | $9.99 |
| CASHEW CHICKEN SALAD SANDWICH | $10.99 |
| FISH TACOS | $12.99 |
| CLUBHOUSE SANDWICH | $13.99 |
| BBQ CHICKEN SANDWICH | $12.99 |
| GRILLED COBB SANDWICH | $12.99 |
| ORIGINAL TRI-TIP DIP | $14.99 |
| SLIDERS | $10.99 |
| HICKORY BBQ BURGER | $13.99 |
| CLASSIC CHEESEBURGER | $11.99 |
| WIDOW MAKER BURGER | $14.99 |
| SALADS | |
| SPINACH SALAD | $9.99 |
| CALIFORNIA CITRUS SALAD | $9.99 |
| WEDGE SALAD | $10.99 |
| CAESAR SALAD | $8.99 |
| HOUSE SALAD | $8.99 |
| BBQ CHICKEN SALAD | $14.99 |
| SEARED AHI SPINACH SALAD | $16.99 |
| CHINESE CHICKEN SALAD | $14.99 |
| CHICKEN CAESAR SALAD | $13.99 |
| CALIFORNIA CITRUS CHICKEN SALAD | $14.99 |
| CHOPPED COBB SALAD | $14.99 |
| PRODUCE BAR | $12.99 |
| HOMEMADE SOUPS | |
| POTATO CHEDDAR | $5.99 - $7.99 |
| CREAMY CHICKEN TORTILLA | $5.99 - $7.99 |
| NEW ENGLAND CLAM CHOWDER | $5.99 - $7.99 |
| APPETIZERS | |
| THREE CHEESE POTATOCAKES | $9.99 |
| CRAB CAKE | $15.99 |
| APPETIZER PLATTER | $19.99 |
| BUFFALO CHICKEN WINGS | $7.99 - $13.99 |
| LEMON PEPPER ZUCCHINI | $9.99 |
| SPINACH ARTICHOKE DIP | $10.99 |
| CALAMARI | $13.99 |
| LOADED SKINS | $9.99 |
| ONION RINGS | $8.99 |
| MOZZARELLA STICKS | $8.99 |
| COCONUT SHRIMP | $11.99 |
| SOFT PRETZELS | $5.99 |
Other Claim Jumper Resources
Claim Jumper on Wikipedia
Claim Jumper Official Website
Claim Jumper on Twitter
Claim Jumper on Instagram
Claim Jumper PDF Menu