Yummy goes with a new name today! As an up and coming burger joint in the country (and even appearing on select locations around the globe), Mooyah is definitely casual dining perfected to satisfy your taste buds! As such, we are truly more than happy and excited in presenting why this restaurant is a must for you and your friends to visit!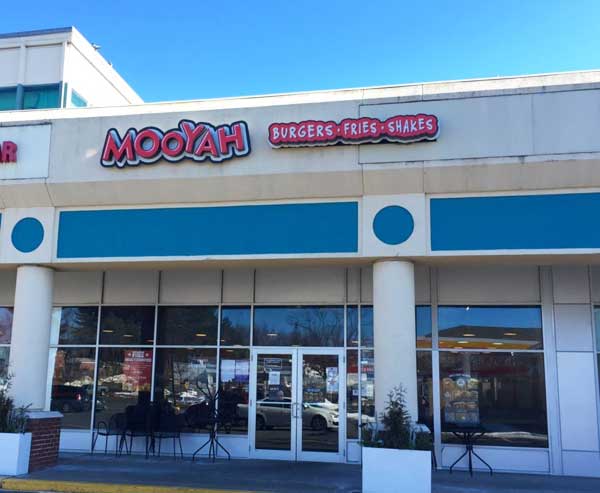 image source: we-ha.com
Getting to Know More About Mooyah (Your New Favorite Place to Eat!)
Mooyah takes food seriously. So much so, that his restaurant that hails from Texas invested so much time, effort, and passion into each and every dish it serves! Launched in the Texan city of Plano last 2007, founders Todd Istre and Rick Hicks devoted their drive into creating a brand that will cater to the unique American taste.
Related Other Restaurant Menu and Reviews Roy Rogers
The founders took what worked and made it even better. As such, the original logo of Mooyah only contained burger and fries – but because of customer acclaim, the brand included shakes into the mix by 2009! And because of the passion and worked placed on their products, come 2013, Mooyah even expanded on foreign soil!
Some Mooyah Locations That You May Want to Visit
Speaking of locations, here are some exciting Mooyah branches that you may want to check out!
U.S. (with more than 100 stores located in 20 states!)
Dubai
Canada
U.A.E.
Saudi Arabia
Qatar
Oman
Bahrain
Seeing how massive the expansion that this casual restaurant enjoyed, you can be sure that taste, and even Mooyah prices are appealing! Customer service, of course, is of another level – a people-first approach assures customers of a one-of-a-kind experience.
For more information on Mooyah delivery and even event opportunites, please do not hesitate to contact the nearest or preferred branch!
Focusing on Mooyah Nutrition
Mooyah takes the extra step for their customers to have access to healthy food options. Unlike other burger joints, this brand offers customers the power to customize their meals. As such, a low-calorie (and even high protein) burger dish is indeed possible in Mooyah! Here are some nutrition-focused highlights that Mooyah offers its guests:
The choice of patty to be used (Black Bean Veggie Burger patty, a lean Turkey Burger patty, and even a never-frozen – which, of course, assures freshness – Beef Burger patty)
The choice of burger wrap (a whole grain, freshly-baked, wheat bun, a lettuce wrapped Iceburger option, or even a choice of the special Mooyah Loaded House Salad)
A healthy choice of veggies as sides (onions, mushrooms, avocado, lettuce, amongst others)
Important – Make Sure to Taste the Mooyah Sauce!
No Mooyah experience is complete without the tasty sauce! A perfect complement to virtually anything on the menu, this is one simple – yet amazing – addition that can make an already-tasty meal to something even more gastronomical! Believe us, you just got to try this sauce!
Some Top Choices Found in Mooyah Burger Menu
Now, on to the best part of this article! We're highlighting some of the best burger (and even miscellaneous) choices in this joint! Just writing all these down makes our mouths water! And do please remember – burgers in Mooyah are customizable, so you can even create your own best meal that will cater to your unique taste buds!
Mooyah Cheeseburger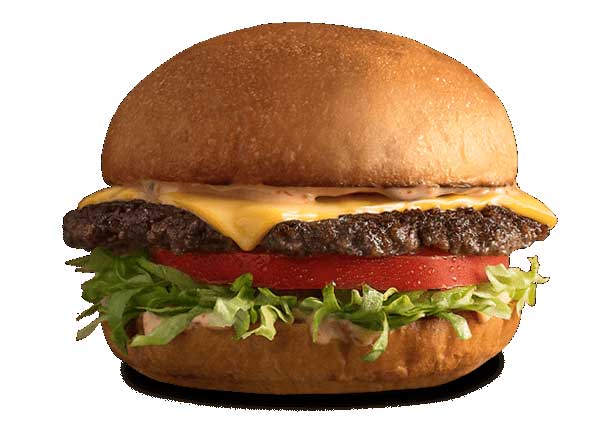 image source: mooyah.com
Perfect – just perfect. This is the type of burger that you'd just want to admire before enjoying every single bite. Comes with certified Angus beef, American Cheese, fresh veggies, and the awesome Mooyah sauce!
Mushroom Swiss Burger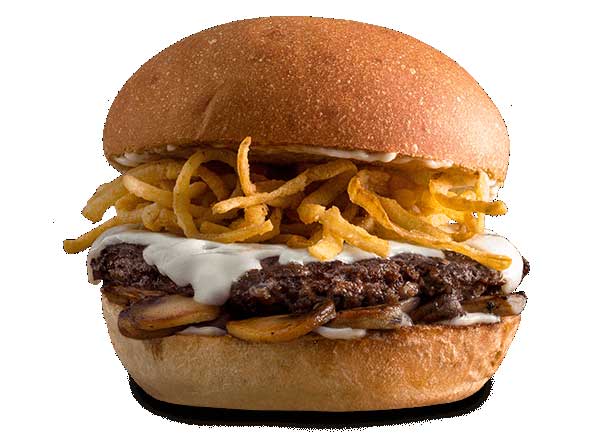 image source: mooyah.com
A perfect combination has been attained in mushrooms, Swiss cheese, and friend onion strings in this gastronomic delight!
Mooyah Double Cheeseburger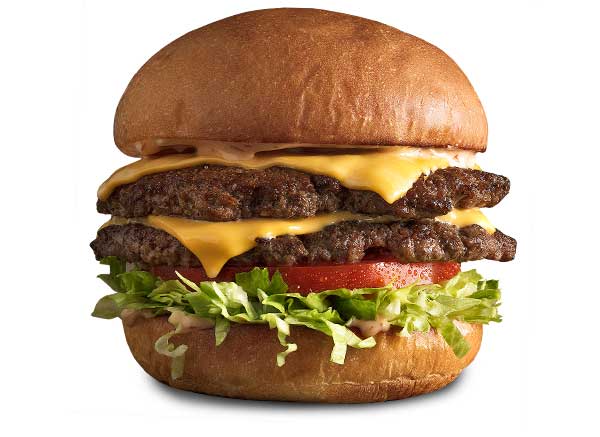 image source: mooyah.com
Who would have thought that the already amazing Mooyah Cheeseburger can be topped! Comes with everything that makes the cheeseburger from this restaurant such a delight, with an extra patty pf Angus beef to enjoy!
Cheddar Bacon Burger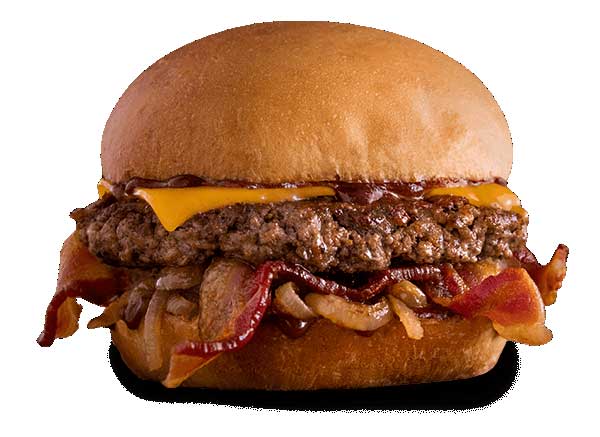 image source: mooyah.com
Bacon makes everything better. And including bacon in an already amazing treat will definitely result to a taste explosion that will definitely astound anyone! The Mooyah Cheddar Bacon Burger offers only the best Applewood Smoked Bacon in their buns – a wonderful meal to be savored!
The Oktoberfest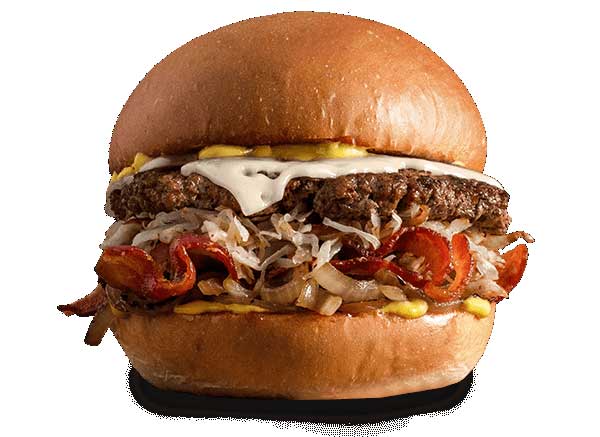 image source: mooyah.com
Celebrate the wonderful month of beer with this burger choice! Similar to the Bacon Burger, but replacing the cheddar with some amazing Swiss cheese instead and including some wonderful Kraut, this is one dish that you'd wish you can have all-year round!
The Oktoberfest Dog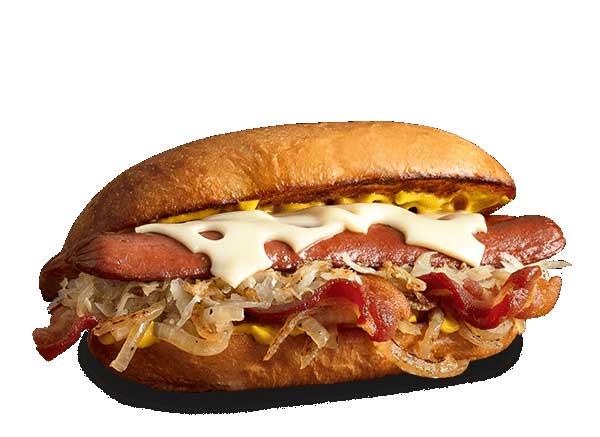 image source: mooyah.com
Wonders never cease in Mooyah. Replacing the Angus beef patty found in the Oktoberfest with an amazing Hebrew National Hot Dog is a taste experience that will definitely astound!
The Meatless Beast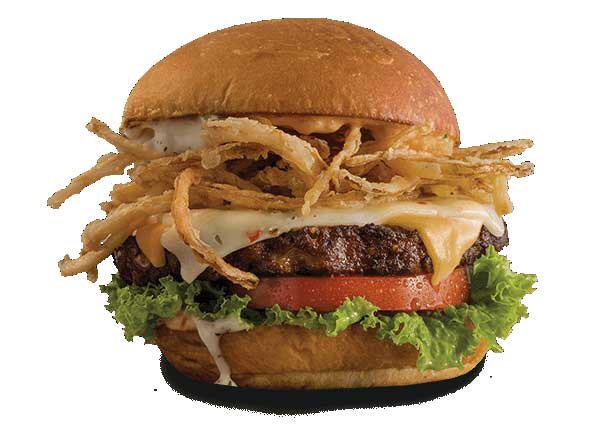 image source: mooyah.com
Who's to say that vegetarians couldn't indulge in Mooyah? With the Meatless Beast, even non-vegetarians may just want to try this dish with the amazing appearance and taste it exudes! Highlighting the MorningStar Farms Black Bean Veggie patty with cheddar cheese and some of the tastiest greens (to name a few, lettuce, tomato, and onions), and, of course, the established gastronomic wonder of the Mooyah Sauce, this is one fine beast that you just need to eat to truly enjoy!
The Farmer's Favorite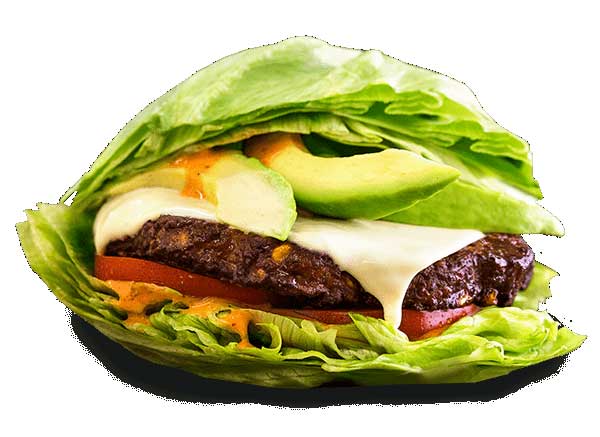 image source: mooyah.com
Another fresh and healthy choice that Mooyah has managed to create is The Farmer's Favorite. Incorporating a MorningStar Farms Black Bean Veggie Iceburger, this lettuce-wrapped delight is an amazing burger experience that you can only have in Mooyah!
Fries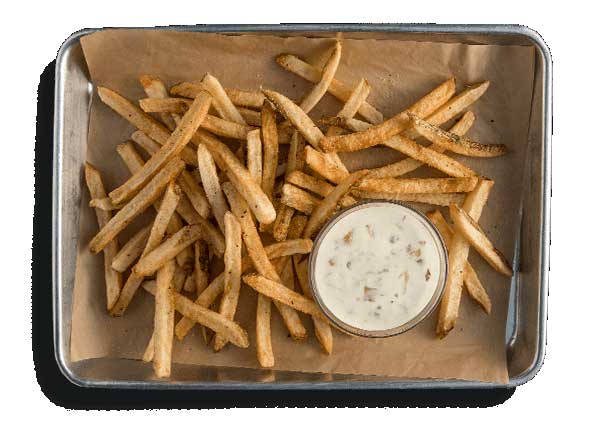 image source: mooyah.com
Make sure to try Mooyah fries as well! These amazing sides come in three variants – Hand-Cut Idaho, Green Chile Queso, and Sweet Potato. Just perfect sides to the amazing meals in this joint!
Shakes
image source: mooyah.com
Top of your burgers in Mooyah with amazing and delectable shake choices! Here are some of our top picks!
Oreo
Hershey's Chocolate
Vanilla
Strawberry
Mint Chocolate Chip
You Need to Eat at Mooyah Today
Fast casual dining and burger joints may just be something typical. But there is definitely something special going on at Mooyah. The taste, the satisfaction, the really delightful experience you gain from dining (and even eating at home) in this restaurant is truly something out of the ordinary!
Hope you enjoy your meal today! Also, let us know what you think of Mooyah by leaving a comment below!
Other Mooyah Resources