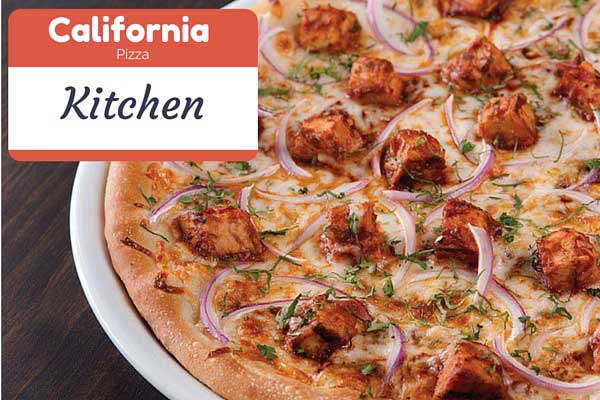 If there's something better than pizza… most probably it's California Pizza. Since 1985, a casual dining restaurant has already been serving scrumptious West Cost pizza and is famous for their other items on the menu – none other than CPK or California Pizza Kitchen.

Their menu consists mainly of Original Hand-tossed Pizzas, Crispy Thin Crust Pizzas, Gluten-Free Pizzas, Pastas, Tacos, Salads, Soups, Appetizers, small plates, desserts, and beverages.
Related Other Restaurant Menu and Reviews Krispy Kreme Doughnuts Menu
California Pizza Kitchen already has 230 branches in the US and in eleven other countries. They also have kiosks at airports and shopping malls that the company calls California Pizza Kitchen ASAP.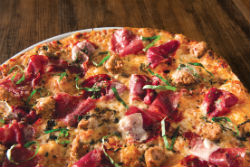 Their original hand-tossed pizzas come in many different flavors including the famous Original BBQ Pizza, Hawaiian BBQ Pizza, Spicy Chipotle Chicken, Thai Chicken, Habanero Carnitas, California Club, Wild Mushroom, The Works, Mushroom Pepperoni Sausage, Pepperoni, Hawaiian, White Pizza, Five Cheese and Fresh Tomato, California Veggie, and Wheat Whole Grain Crust.
Moreover, their crispy thin crust pizzas also have a variety to choose from. They serve Margherita, Tostada, The Meat Cravers, Roasted Artichoke and Spinach, Pear and Gorgonzola, Sicilian, and the famous Jamaican Jerk Chicken.
California Pizza Kitchen also serves savory pastas to match with their pizzas. They sell quality and fine-dine type of pastas that will surely satisfy your taste buds and fill your appetite. They serve the Chicken Tequila Fettuccine, Asparagus and Spinach Spaghettini, Fire-Roasted Chile Relleno, Jambalaya Fettuccine, Shrimp Scampi Zucchini Fettuccine, Four Cheese Ravioli, Grilled Chicken Chimichurri, Cedar Plank Salmon, Pesto Cream Penne, Kung Pao Spaghetti, Garlic Cream Fettuccine, Spaghetti Bolognese, Chicken Milanese, and Chicken Piccata.
To finish off a savory treat, California Pizza Kitchen also serve desserts for the sweet tooth. They serve the famous Red Velvet Cake, their new Salted Caramel Pudding, Key Lime Pie, Belgian Chocolate Soufflé Cake, Butter Cake, and the all-time favorite Tiramisu.
Indeed, California Pizza Kitchen has lots of goodies in store in their menu to satisfy hungry customers. With their worldwide branches, it is not anymore hard to dine in on exquisite restaurants serving good food and the best dining experience.
Website of California Pizza Kitchen restaurant