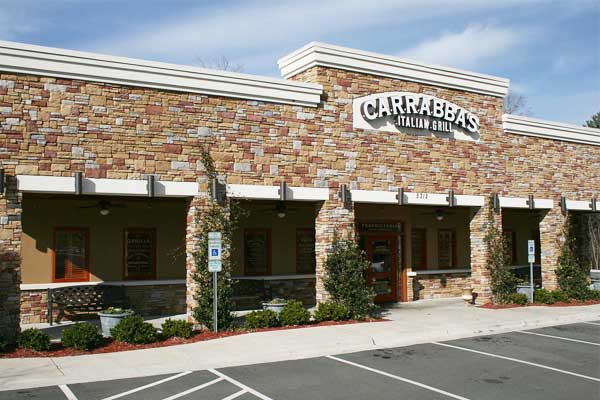 Image source: wikimedia.org
Carrabba's Italian Grill or simply known as Carrabba, is a chain of restaurants based in Tampa, Florida. They specialize primarily on Italian-American dishes and is currently owned by Bloomin' Brands. As of December 2015, Carrabba already has 247 locations.
Carrabba was founded by John Charles Carrabba III in December 1986 together with Damian Mandola, his uncle. They opened the first branch in Houston, Texas on Kirby Drive. Another location was then opened in the Woodway corner Voss Street. The restaurant became popular and was then named "Rosie Carrabba's" to honor Rose, Damian's sister.
The Carrabba family was still the proprietors of the two locations during this time.
In the first quarter of 1993, Outback Steakhouse Inc. formed a partnership with Carrabba's. Ten locations were opened in Florida and Houston. A couple of years after, OSI purchased the rights for Carrabba to open locations around the globe.
The menu of the restaurant included recipes from Damian's mother and sister. A cooking show named Cucina Sicilia on the PBS channel featured these recipes.
Related Other Restaurant Menu and Reviews Chili's Menu
Their specials include variations including the New Festival Menu. Recipes under this include Shrimp Scampi, Tuscan-Grilled Filet Marsala, Rigatoni Martino, Tuscan-Grilled Veal Chop, and the Linguine Pescatore.
Family bundles are also available including Family Bundle Spaghetti, Cavatappi Carrabba, Lasagne, Chicken Parmesan, Cavatappi Alfredo, and Chicken Marsala.
Carrabba also offers soups and salads including the Mama Mandola's Sicilian Chicken Soup, Sausage and Lentil, Caesar Side Salad, and House Side Salad. Their desserts include the Sogno di Cioccolata, Tiramisu, and the Mini Cannoli.
Carrabba's is open daily from 11AM to 10:30PM.
Other Carrabba's Italian Grill Resources
Carrabba's Italian Grill Official Menu
Carrabba's Italian Grill on Wikipedia
Carrabba's Italian Grill on Twitter
Carrabba's Italian Grill on FB
Carrabba's Italian Grill on Youtube