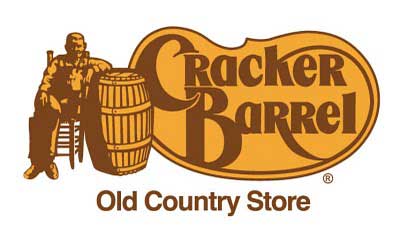 How To Enjoy The Best New And Old Dishes From Cracker Barrel
In celebration of its 40th anniversary Cracker Barrel is introducing its Flashback Menu. This menu to be served until October 25, 2009 will feature the best menu items from old versions of the restaurant's menus. Also, they will be introducing numerous new dishes which they will serve for the lowest menu prices.
The Fresh Fruit n' Yogurt plate is one of the new dishes the restaurant has introduced for this promo. This healthy dish is perfect for the weight conscious American as it contains very little calories and other fattening ingredients. You can enjoy this mouthwatering breakfast dish for the bargain price of only US$5.99.
If you are in search of a good lunch out with friends you should dine in Cracker Barrel and try their Autumn Applefest Baked Chicken n' Dressing. This is one of the classic dishes of the restaurant, so you better try it now while you still can. In case you've tried the dish before, this is one of the rare chances you will get to enjoy such good food nowadays.
Related Other Restaurant Menu and Reviews Introducing The New Dunkin Donuts Menu
See How Easily You Can Enjoy An Affordable And Delicious Meal
You can order this dish and all the side dishes that come with it for the price of only US$8.69. Do you prefer eating fish over meat? Well, then I've got good news for you. The famous Lemon Pepper Grilled Lemon Trout makes a return to this restaurant's menu after disappearing for a long time.
This is definitely one dish you need to try. I've been frequenting Cracker Barrel these past few weeks just so I can order this mouthwatering dish. For only US$9.49 you can enjoy the trout plus all the cookies, muffins, and vegetables with come with your order. Trust me, every penny you spend in this restaurant will be worth it.
The Cracker Barrel Flash Back Menu will only be available for a short period of time. So, what are you waiting for? Visit the restaurant and feast on the delectable dishes they have listed on their special menu.
Visit Related Topic
Website of Cracker Barrel restaurant