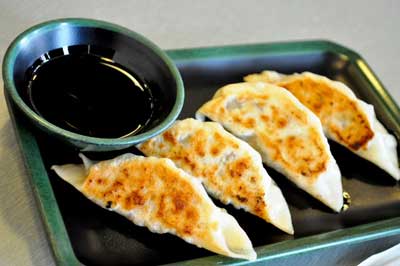 Here is the complete list of foods and beverages with prices in Moshi Koshi menu:
Ramen

Curry

shoyu
195pesos
Beef
245pesos
Miso
230pesos
Chicken
245pesos
Shio
195pesos
Katsu
275pesos
Shio Butter Corn
210pesos
Soba

Teishoko

Tempura
170pesos
Tonkatsu
205pesos
Kara-age
160pesos
Ebi Tempura
205pesos
Kaki-age
150pesos
Mix Tempura
195pesos
Niku
170pesos

Udon

Bento

Tempura
170pesos
Chicken Teriyaki
240pesos
Kara-age
160pesos
Kara-age
240pesos
Kaki-age
150pesos
Mix Shogayaki
200pesos
Niku
170pesos

Noodles from the Pan

Sidings

Yakisoba
155pesos
Agedashi Tofu
55pesos
Yakiudon
140pesos
Gyoza
85pesos
Kani Salad
85pesos
Potato Salad
60pesos
Miso Soup
40pesos
Donburi

Add!

Sweeten!

Extras
Ice cream
Ebi Tempura/pc.
55pesos
Kara-age/pc.
50pesos
Kaki-age
45pesos
Rice
40pesos
Coffee
65pesos
Green Tea
65pesos

Quench!

Beverages
Coke/Coke Zero/Sprite
55pesos
Solo Iced Tea
50pesos
Bottled Water
35pesos
San Mig Light
70pesos
Related Other Restaurant Menu North Park foods and beverages
*Menu and Prices as of August 2013 and are subject to change without prior noticed.
Moshi Koshi Restaurant Random Food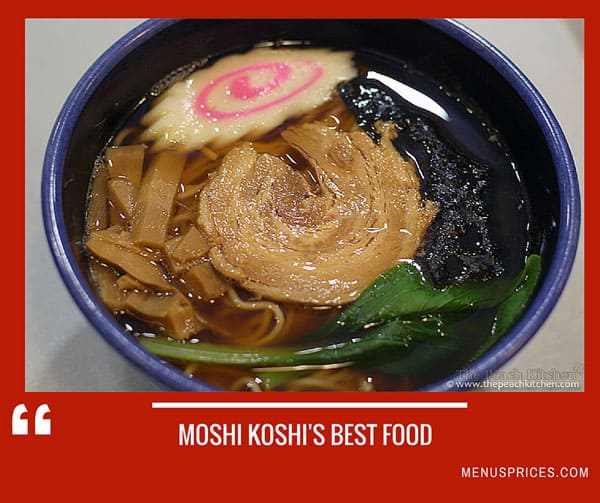 Image Source https://en.wikipedia.org/
Website of Moshi Koshi restaurant
See Others Restaurant's Menu