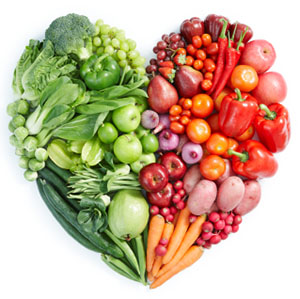 Secrets of good health for the little ones, revealed!
We should everyday seek to get the best nutrients in our meals because it's one of the best ways to keep our bodies healthy and free from illness. Would you like to know the foods that will likely to get you in the pink of health? Then you have to know the types of food first. Here, you'll be learning about the go, grow and glow foods.
The go, grow, and glow foods are usually discussed in schools to tell children the food they need to eat to maintain healthy bodies. These food are come from the vegetables and the labels "go, grow and glow" goes for different functions in our body.
Go foods comprises of those food that gives energy to people, like carbohydrate-rich cereals, rice, potatoes and bread, etc. Grow food is made up of those foods rich in protein
Grow foods are those protein rich ones like fish, chicken, eggs, beans, etc. Dairy products like cheese, milk, yogurt, etc. are also included in the list of grow foods. These food help out in the strengthening of the bones and muscles. These also help in the repair of broken tissues in the body.
Related Why Follow A Dash Diet Menu?
And finally, Glow foods are the food that makes people glow. These are food that makes the hair, eyes, skin, and other parts of the body literally glow in health. Examples of this is squash for the eyes and papaya and tomato for the skin.
It is very much important to keep a healthy diet menu. For the parents out there, it's best that you make your children eat the right food that will make them have the 3 G's. Go, grow, and glow foods are the basic categories in serving food. If you wish to give your children (and yourself too) a healthy body, better make it a point to supply the bodily needs for foods that contain vitamins that could make us go, grow and glow.
Visit Related Topic