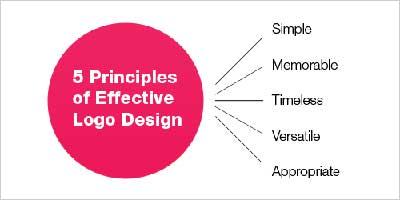 A restaurant business is an exciting business venture than you can undertake. But setting up the business can really be tiring and would require your full commitment. There are a lot of things that you should look into in establishing a restaurant business. One of these is creating a menu design for your restaurant. This process usually comes after you were able to finalize your menu list or the specialty dishes that you will be serving your customers.
Your restaurant's menu design is an image of the restaurant itself. How you create your menu should be well-thought of as much as the menu list that is written on it. That is why the menu descriptions, layouts and colors should perfectly reflect your restaurant's concept or theme. This may sound really easy but you must keep in mind than an effective menu design requires more than just printing out a list of items. So, it is best to actually take time to really plan how your menu design will look like.
Related How to Make a Restaurant Menu
First of all, you need to choose the appropriate color scheme and font that would greatly reflect your restaurant theme. For instance, if you are opening a Mexican themed restaurant, you are expected to come up with a color scheme of vibrant colors that include red, turquoise, purple and green. Same goes for the font. If on the other hand, you are opening a sports bar or other less formal restaurants, you could incorporate a playful font to your menu design. However, keep your fonts to simple ones and avoid using fonts that are hard to read or are too small.
It is also important for you to break down your menu into sections. If you would look closely at restaurants' menu, you will see that it is usually arranged sequentially, from appetizers, soups and salad, to the main entrees and desserts, and finally to the beverages. There are times that you when you can arrange dishes according to the primary ingredients that were used to cook them, the region where they came from, the style of cooking used and even the time of day when they are eaten. You may also choose to highlight special dishes by putting a star or a special insignia beside it to let customers know that these dishes are a house favorite or a specialty dish.
Furthermore, it would be better if you would incorporate photos in your menu design because most of the time, they help a dish sell better. You could use actual photos of the restaurant's dishes, or if there are stock photos, you could also use them instead. However, be reminded that you should not use clip art type illustrations as these take away your menu design's professional look.
Write descriptions for your menu based on the restaurant's style. Never hesitate to explain what a particular dish is made of. You could also use ethnic names if they would fit your restaurant's theme. Be sure to keep the description to a minimum although more formal restaurants require more extensive information regarding the dish preparation.
Your menu design is one of the many factors that you need to consider in establishing your restaurant and ensure your business' success. You don't have to be stressed about creating one but rather enjoy making your menu design. Follow these simple tips and you'll surely be able to come up with a great menu design for your restaurant.
Visit Related Topic