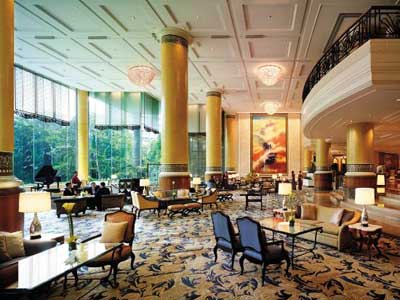 Me and my girlfriend usually try to eat out at least once a week. It's a great way for us to bond together, to spend more time with each other. It's also a great way to reward ourselves for working hard over at our respective workplaces. But not any restaurant would do – we try to eat only at places that provide the best menus. So if you're over in Makati, and are hoping to have a good time with your date, you might want to check out these places:
Related Other Filipino Delicacy The common Filipino catering menu
Grams Diner (Rockwell Makati)
It's American Comfort Food, over at Grams Diner. Found just in posh Rockwell Powerplant, this cozy diner usually has Ateneo Law students as their primer patrons. On some days though, entire Harley Club members would park their hogs outside the diner, and chow down large servings of steak. Nevertheless, what's great about Grams Diner is its diverse menu selection. Burgers of all varieties are available, assuring you you'll never eat from a normal burger fastfood joint again.
Their steaks are heavenly, with one serving enough to feed even the most burly of hotrod bikers. But to top off their menu, and my girlfriend's favorite, are their milkshakes. Offering the perfect mix of ice cream and foam, it's one of the best milkshakes ever in the Metro!
Omakase (Ayala Triangle Gardens)
If we're feeling Japanese, then we head on over to Omakase. Situated in the refreshing Ayala Triangle Gardens, Omakase has the best in Japanese Maki.
A suggested choice is the Dynamite Maki – you'd just need to taste it, for no words can describe the gastronomic delight that follows after you've taken a bite! If you've got money to spend, check out their menu choices of sushi platters – go for the party pack for the never-ending sushi delight!
Spaghetti Factory (Glorietta 5)
We actually didn't expect much from this place. Luckily, we decided to take the risk and eat in here. And what a rewarding experience we've had! We went for a full-course meal, starting from baked oysters, Four Cheeses Ravioli Pasts (which is really good) and an Elizabeth pizza. The food and service is really good, that we plan to go back and check out the other menu offerings. Kudos as well to Rafael, the very professional waiter who was patient enough to serve us.
These are just some of our suggestion on having a great date night in Makati. These places surely have the best menus in town. We're planning to explore other restaurants as well, but we'll be sure to keep on coming back to these places again!
Visit Related Topic